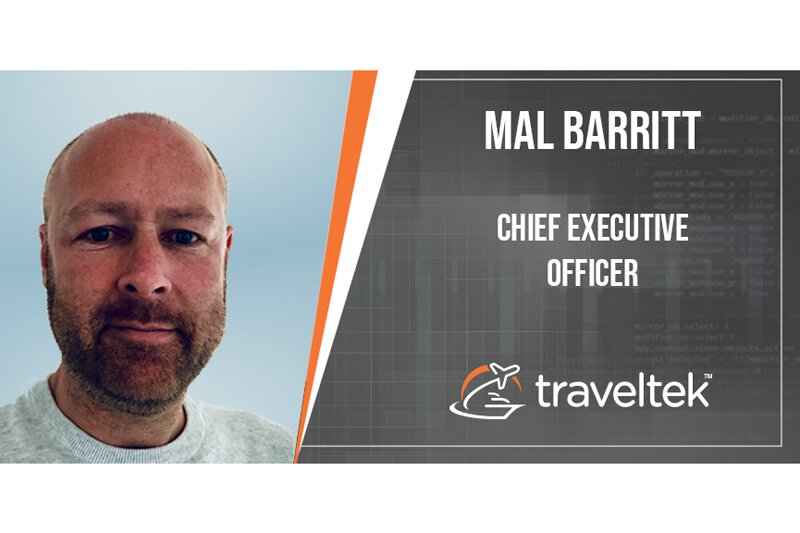 ITC Travel Group boss to join Traveltek as new CEO
Mal Barritt will join Glasgow-based technology developer in August
Traveltek has announced the appointment of a new chief executive.
Mal Barritt will join the Glasgow-based technology developer in August from luxury specialist ITC Travel Group which he joined in 2017 as chief operating officer.
Traveltek said he has been appointed to strengthen the firm's products and service offering and expand into new markets.
Barritt has over 26 years in the industry. Prior to ITC, he co-founded WTH UK which operates cruise brands Cruise118.com, SixStarCruises.co.uk and RiverVoyages.com.
He has also held senior leadership roles at Destinology, Thomas Cook/MyTravel and Gold Medal.
Barritt said: "I'm absolutely delighted to be joining Traveltek at what is undoubtedly a crucial time in the company's development. Traveltek is renowned for its product, which revolutionised the way that travel is sold.
"In fact, the platform in itself was one of the main draws for me in taking up the post. The company managed to capitalise on an early mover advantage and the journey it's been on since then is extremely impressive.
"The team that came before me – many of whom are still there – have built up a really strong foundation. The job for me now is to build on that and to help grow the business by bringing this technology to a wider, global audience.
"That said, it's not only about growth. It's about improving things for our existing customers too. I'm deeply passionate about service delivery.
"I firmly believe that customers should be at the heart of everything we do. So, one of my key focusses initially will be to ensure that we're delivering consistently high levels of service and support and on improving the deployment of the product, wherever possible, too.
"I have a great team around me and I'm really looking forward to taking up the mantle and being part of the company's next chapter."
In January, Traveltek announced founder and former chief executive Kenny Picken's intention to retire.
In the last 12 months Traveltek has seen a comprehensive restructuring of its management team with the appointment of new chief commercial officer Cressida Sergeant followed by a new chief operating officer, Phil Astall.
The company also welcomed aboard a new Chairman, Chris Noblet, who has a wealth of experience in scaling software businesses.
Traveltek said Barritt's appointment completes the management re-structure adding "the company is now fully armed with a new and formidable driving force".
"I'm delighted that Mal is joining us," said Noblet. "Given his extensive industry experience and proven track record, he makes an excellent addition to what is now an extremely solid team."
Traveltek said while it's still pursuing an ambitious global expansion plan, the focus is currently on improving its core product, enhancing the service and support offered to clients and on the development of a new, "industry-first solution", due to launch later this year.