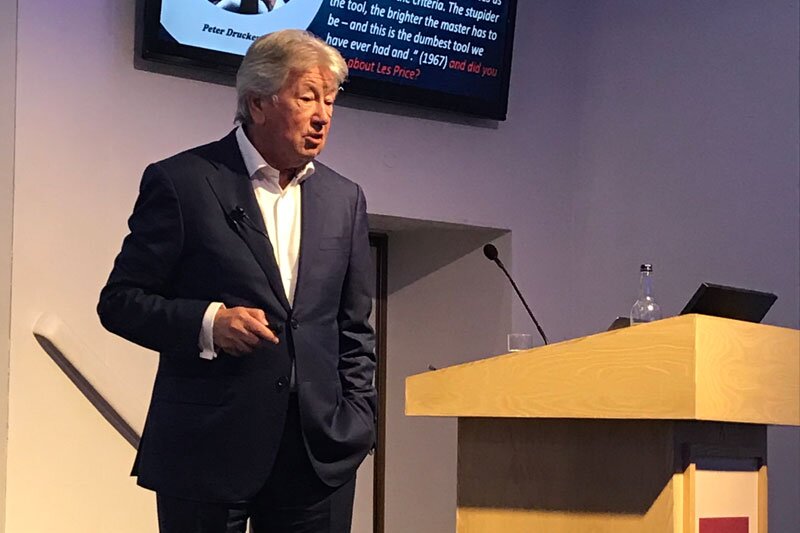 Inspiretec charts human-centric tech future as it reveals new investor
David Speakman to bring vital sector experience
Travel entrepreneur David Speakman will bring vital sector experience onto the board of technology developer Inspiretec, according to chief executive Simon Powell.
Yesterday Cardiff-based Inspiretec announced that the Travel Counsellors founder had made a "significant" investment in the firm and joined its board as a non-executive.
Speakman's investment has allowed an exit for investor the Development Bank of Wales, which supported Powell to buy back his former firm Comtec from private equity in 2014.
Inspiretec held its annual Customer Experience Day in London for customers at which Speakman's investment was announced.
Powell retains a majority share in the business, with the three external investor; Speakman, Hayley Parsons, founder of consumer comparison site GoCompare, and Derek Jacobson, of Westminster Capital, owning a combined 45%.
Powell said: "From our perspective it's great to have David on board. We have known each other for a long time and the sort of experience he has in the travel sector was something we were missing in our board.
"I want to grow the business. We have been growing over the last four years but we are probably 50% along our journey and the really important factor for me is having supportive shareholders who know the industry and want to come on this journey with us."
Powell said Speakman will bring his experience of how technology on its own is not the answer to travel firms' challenges but how it can be deployed in a human-centric to enhance relational interactions with customers.
Speakman founded Travel Counsellors in 1994 growing the business to 1,600 self-employed home-based agents in the UK and in seven overseas markets.
He cut his ties with the Manchester-based firm in June last year after disposing of his stake in the business as part of a management buy-out to Vitruvian Partners.
Speakman now invests in business in travel and other sectors through his own Genus Capital family investment vehicle.
"I've always loved technology but I've always believed you have to have a little bit more emotion in travel. There are a lot of people that think technology is the only game in town but it has to be coupled with humanness.
"I think my experience in travel, in terms of bringing a more personalised service will help Inspiretec and investing is a nice way to keep connected with and enjoy an industry I love.
"I was looking for an opportunity and we will invest in anything where we see an opportunity. I did not want to necessarily go back into mainstream."
Headquartered in Cardiff, Inspiretec provides a portfolio of services and technologies to travel firms, including the widely used Travelink booking and reservation system, the Holistic CRM (Customer Relationship Management) system, and web design agency Sequence.
As well having its main base in Wales, the firm has offices in Toronto and London and today its technology supports over £2 billion of transactions for over 2.5 million travellers a year across the globe.
Recent new Inspiretec customers include dnata Travel Europe, Shearings and Caravan & Motorhome Club who join existing customers including Abercrombie & Kent, Visit Britain, Travelopia and the Ski Club of Great Britain.