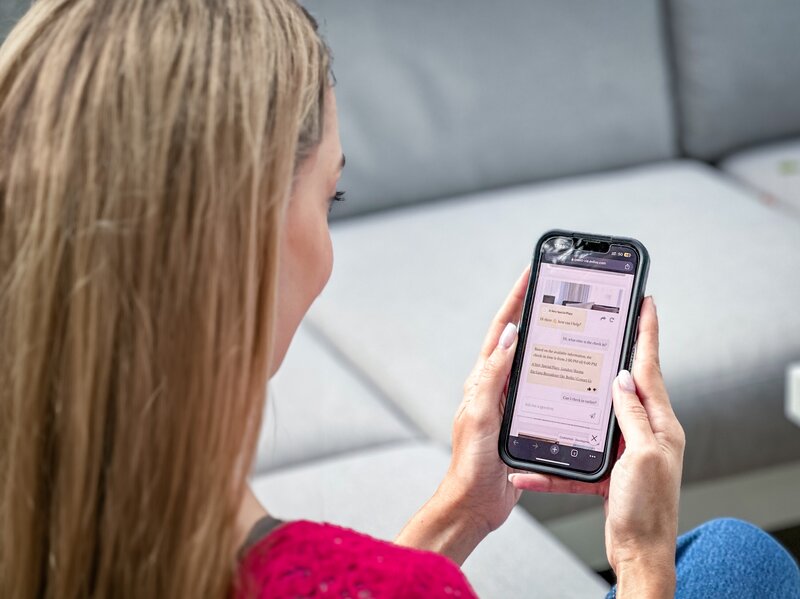 Eviivo debuts AI-powered guest messaging tool for accommodation
Gen-AI concierge solution predicts answers to questions and provides personalised assistance
Hospitality software specialist eviivo has announced the launch of eviivo Concierge, a generative AI-powered guest messaging tool for property owners, Airbnb and Vrbo hosts and boutique hoteliers.
Eviivo is said to be the first global property management platform to fully integrate the power of AI as a new time-saving guest management feature with personalised and predictive, 24/7 digital concierge guest communication solutions.
A "seamlessly designed" virtual assistant available on customers' websites, eviivo Concierge leverages the property's accommodation service data to predictively answer guest questions based on any commands or directives and provide personalised assistance and recommendations.
The technology aims to save property owners time and money, increasing efficiency and "driving more bookings".
eviivo said eviivo Concierge "addresses the growing demand for ChatGPT/AI integration in the hospitality industry".
"Automation has always been the key to success for property owners, and we've proudly gone above and beyond for our customers with eviivo Concierge — a future-forward, AI-powered chatbot integrated in our award-winning software — that expertly and concisely responds to guests on their website," said Steve Kerridge, head of product and design of eviivo.
"eviivo Concierge not only revolutionises guest communication and messaging, it will unarguably be a welcomed standard for property owners.
"As the first global property management platform in our industry to introduce front-end Generative AI technology, we're thrilled to continue being pioneers our customers can rely on."
Usama Ahmed, product director of eviivo, added: "Generative AI has been in high demand in the short-term rental industry, and with our release of eviivo Concierge, eviivo customers have been truly excited, especially since we're meeting expectations for what we deliver best: giving back their time.
"Our award-winning mobile app allows hosts to run their business anywhere, anytime, right in the palm of their hand — and now with eviivo Concierge, property owners can have dozens of guest questions answered while they tend to their garden, vacation with family or even while they sleep."