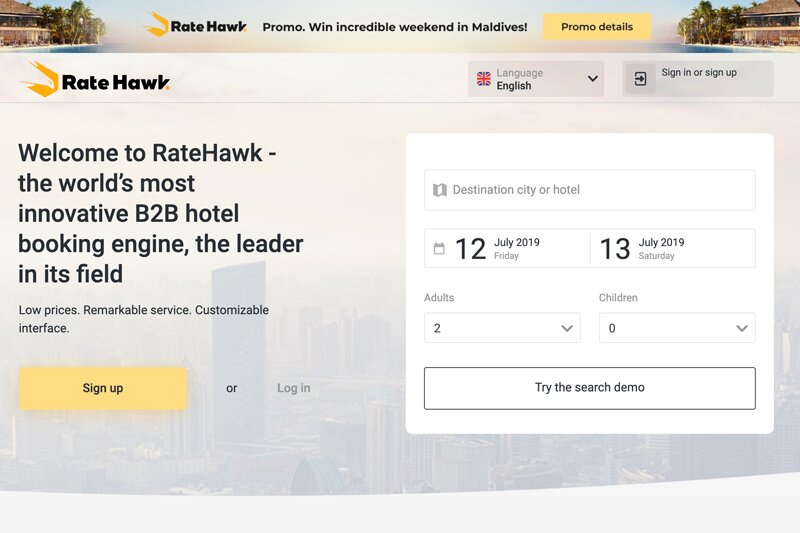 Emerging Travel secures $10m investment for RateHawk
Firm to scale B2B brand doubling its international staff
Online travel group Emerging Travel has closed a $10 million investment deal from technology entrepreneur Lev Leviev of LVL 1 Group.
The investment will allow the company to accelerate international expansion as it plans to double its international staff to scale its B2B brand RateHawk, as well as continuing to invest in technology.
Launched in 2016, Ratehawk is an online hotel booking platform and provides over one million accommodations worldwide through its API and website.
The group sources its hotels, apartments and hostels from 85 suppliers worldwide and 29,000 direct hotel contracts.
Ratehawk currently has over 9,500 users in Europe, the Middle East, South America and Africa and is available in nine languages.
In western and southern Europe, Ratehawk plans to hire 50 managers for a commercial team and establish relationships with 10,000 partners within the next year.
For central, eastern and northern Europe, the company plans to hire 25 additional employees in 20 countries to maintain its position in the region. Its goal is to sign over 6,000 partnerships.
Ratehawk will also establish a team in the US, Canada, Dubai, Singapore and Malaysia. The company plans to triple its current number of connections in the Gulf Cooperation Council markets and double its team in Turkey.
Felix Shpilman, Emerging Travel chief executive officer, commented: "We are excited to scale RateHawk, our fast-growing global B2B service. RateHawk has demonstrated strong traction in all of its 28 launched countries and we continue to open new markets by deploying local business development teams.
"We intend to focus on the product, localization, and customer support to make RateHawk the default booking engine for any travel professional worldwide."
In 2018, the platform's turnover grew by 300% and began operating in 21 new markets.
Leviev said: "We are very impressed with the company's traction.
"B2C maintains its leading position in the local market while B2B continues its fast growth across many regions."