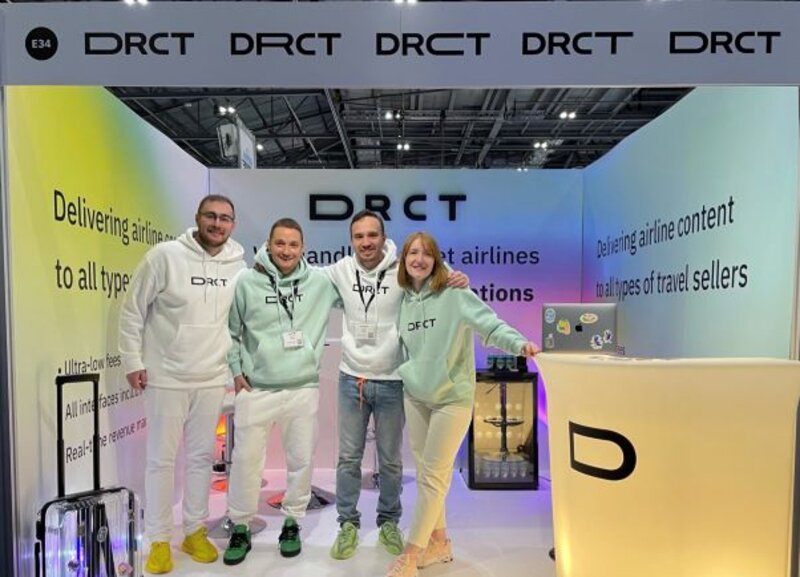 DRCT puts case for Uber-style revolution in travel distribution post COVID
Malta-based technology developer says it's time to move on from costly legacy systems
Malta-based technology developer DRCT claims the COVID pandemic could be the catalyst for and Uber-style revolution in travel distribution technology.
The firm's technology enables airlines to react as travellers are shopping for airfares by delivering results tailored or them. It was at this week's World Aviation Festival in London promoting its services.
It was launched to revolutionise airline seat distribution by offering an alternative to more costly and less flexible legacy Global Distribution Systems.
Viktor Nekrylov, chief executive of DRCT, said dynamic pricing ecommerce technology is proving its worth in helping carriers take market share.
DRCT is working with airlines on technology that can see what results shoppers are being served on OTAs and other platform and create hyper-personalised fares in real time.
Nekrylov said work with one airline that wanted to increase bookings for a Barcelona route resulted in it driving 30% more passengers using the technology.
"Right now it's really complicated for airlines using GDS technology to deliver all they want and to show the benefits of their product to the passenger.
"All the GDSs are delivering right now are the pricing and the schedules. It's awful for the airlines and only means carriers compete on price. How can we change that?
"We can deliver a lot more information from the airline to the seller, not just information about price and schedule. It's not just about price, it's about personalisation.
"We have been doing a lot during the COVID period because airlines were concerned about what was happening and were willing to invest because nothing else was working."
DRCT technology is able to pass live information about customer preferences to the airline allowing it to dynamically create a bundled product to match those requirements.
This can then be delivered to the traveller as they are shopping and comparing prices and deals on sites like Expedia and Skyscanner.
"We want to get to the point where airlines do not have to deal with all this complicated IT stuff to deliver content to sellers or even how to price to sell more," said Nekrylov.
Ultimately DRCT sees itself as the travel sector equivalent of Uber in the cab sector, Revolut in banking or Shopify in retail.
It provides the technology that enables the direct connection between the supplier and the customer while they focus on their core business.
"We will handle all the IT stuff, the distribution and even the pricing. You don't have to give us the pricing, we will update them with our algorithms.
"Just like if you are a taxi drive with Uber, you can use this platform to make money and your main focus can be in operating your fleet.
"We will provide all the services to sell goods online, everything you need to produce these great clients experiences and you will handle everything else.
"We are not the first ones trying to do this in travel. For example Air Asia has a distribution platform with many airlines onboard. We want to focus on added value."