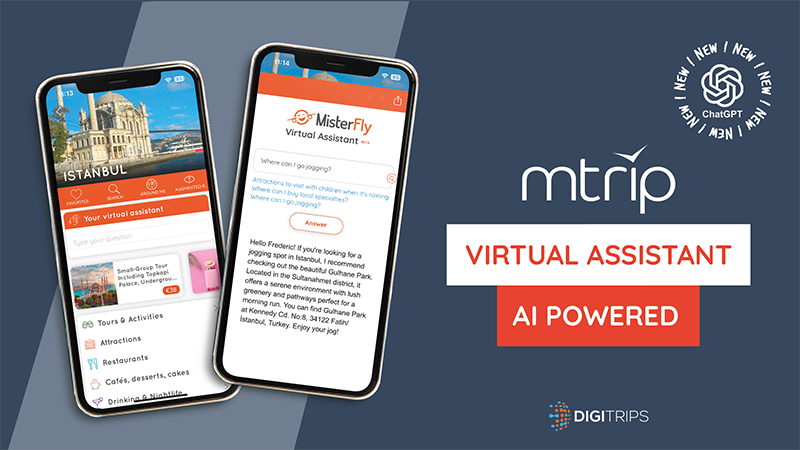 Digitrips launches AI-powered virtual assistant by mTrip
ChatGPT-powered virtual assistant service offers tips and advice to travellers in 11 languages
Digitrips has announced the launch of its ChatGPT-powered virtual assistant service.
The new feature, developed by Digitrips' mobile solutions subsidiary mTrip, is now being tested in the group's MisterFly App and will soon be added to the app's white-label version, which is used by travel agencies and tour operators worldwide.
"With generative AI, we're witnessing the birth of a new way of searching for information. Our new virtual assistant stands ready to deliver precise and tailored recommendations to travellers, empowering them to effectively plan and make the most of their travel," says Emilie Dumont, CEO of Digitrips.
"Our virtual assistant service assists travellers with discovering attractions and experiences, as well as providing them with insightful knowledge about their chosen destination and local tips such as 'where should I go for my jogging this morning?' – all with the help of a user-friendly chat," adds Frédéric de Pardieu, CEO of mTrip.
"Although powered by OpenAI's GPT-4, our adaptable solution is designed to seamlessly integrate with other conversational AI tools including Google Bard, ensuring that travel planning remains a swift and hassle-free experience for leisure and business travellers alike."