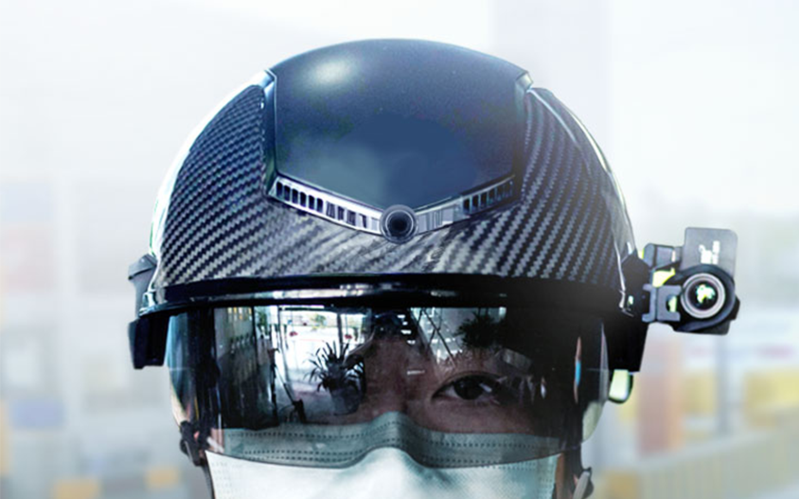 Coronavirus: Smart helmet touted as part of answer to get people flying again
MC Wearable device can screen 200 people a minute with 96% accuracy
The developer of a smart helmet that is capable of accurately scanning people's body temperature from up to 16 feet says it could help re-open international travel.
The KC Smart Helmet, developed by Chinese company KC Wearable, is already in use in China, the United Arab Emirates and Italy.
It uses next generation of thermal imaging cameras that means up to 200 people could be screened in a minute with 96% accuracy.
Dr Jie Guo, global head at KC Wearable, said: "Covid-19 continues to pose unparalleled challenges to our way of life around the world.
"Amidst the chaos, there are two overriding priorities. Firstly, protecting the health and safety of our citizens and then getting back to our normal way of life. The KC helmet is our first step in achieving both aims."
KC Wearable said the helmet provides an "efficient and effective solution" to the challenges airlines will face in the coming months.