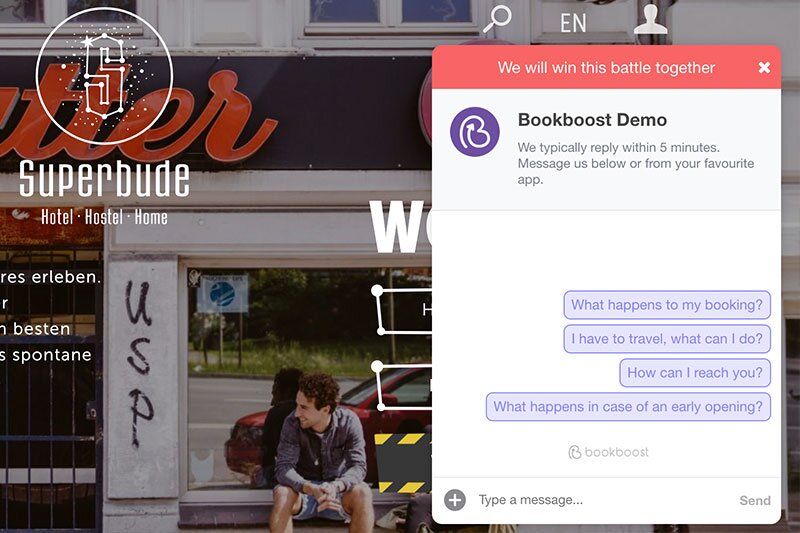 Coronavirus: Bookboost offers hotels free access to customer comms services
Hotels can answer FAQs automatically via Facebook and email using pre-set answers
Guest messaging technology firm Bookboost is offering services for free to help hoteliers hit by the COVID-19 pandemic.
The firm is making its Web Messenger and Unified Inbox available for free as hotels handle huge numbers of enquiries, cancellations and postponements.
Hotels can sign up for free for three months until June 30 using the promo code: WeWinThisBattleTogether
Daan de Bruijn, chief executive of Bookboost, said: "We are a company specialising in digital guest communication and we'd like to offer what we have to help hoteliers better communicate with guests.
"We will be working with the hotel industry to get through this difficult period of time. I am confident that by sticking together, we will win this battle against the coronavirus and the travel industry will be able recover quicker to bring back demand."
Bookboost will also be running a free training course on guest communications and digital guest services to prepare hotels for the return of demand and deliver an enhanced guest experience.
Bookboost said hotels can use it to provide relevant up-to-date information on their website to answer frequently asked questions automatically and through Facebook and email using automated responses and pre-set answers.
As well as have use of the single inbox to ensure ongoing customer service it includes an automated website chatbot and dashboard to access and respond to all messages.