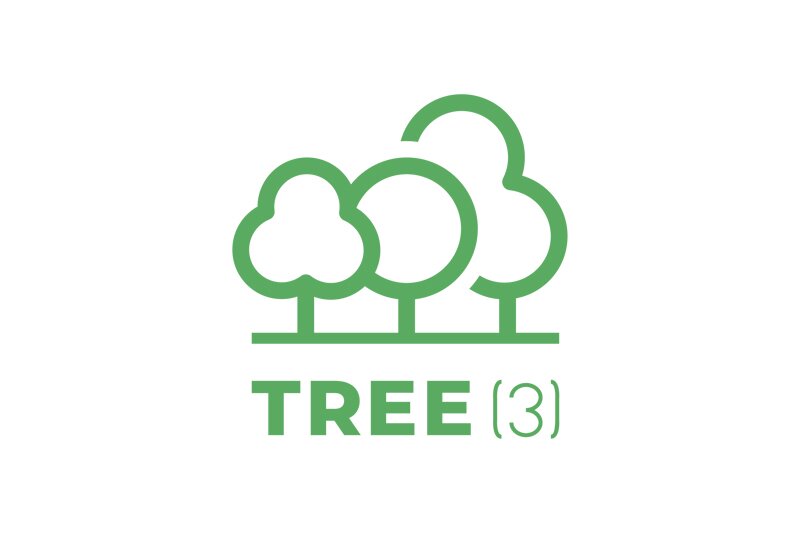 Comms tech specialist d-flo unveils 'keep it digital' carbon offsetting drive
Tree planting scheme TREE(3) launches with easyJet holidays, Titan Travel and Norwegian cruise operator Havila
Customer communications technology specialist d-flo is supporting clients to help save the planet by 'keeping it digital' and investing in reforestation projects.
The firm has launched sustainability initiative TREE(3) which will see it offset the carbon generated by every digital communication sent by the existing clients using its platform.
And, working with Ecologi to support its gold standard tree planting and re-foristation initiatives, it has vowed to donate a percentage of all revenue from new clients for the lifetime of the contracts.
The firm said TREE(3) supports the environmental, social, and governance (ESG) strategies of clients and their customers and makes its current operations carbon neutral while investing in sustainability for the future.
TREE(3) has been officially launched today with travel sector customers including easyJet holidays, Titan Travel and new Norwegian cruise line Havila.
Colin Brimson, co-founder and chief executive of d-flo, said reducing printing has direct environmental impact but digital comms have a carbon footprint that should be offset.
"We're proud to be innovating once again and launching this unique sustainability initiative," he said.
"TREE(3) unites three parties – d-flo, its clients and their customers – and comprises three key elements: carbon offsetting for the here and now, on going waste reduction, and tree-planting for the future.
"What has become obvious is that everything has a carbon impact. While d-flo has led with a digital-first proposition for many years and built a comprehensive suite of tools into their communication platforms to accelerate this, emails and SMSs still emit carbon.
"Lower in comparison to traditional print, they soon add up and therefore need to be factored into our carbon calculations and offsetting. We also believe that more could be done to help better educate the recipients of digital communications to 'keep it digital'."
Matt Callaghan, customer and operations director at easyJet holidays, said: "At easyJet holidays we have ambitious sustainability commitments, with the aim of offering holidays that don't cost the earth.
"There is a responsibility for all industries to play their part in doing good for the environment, so we're really pleased to be one of launch customers for the brilliant TREE3 initiative, which complements our own efforts and which will demonstrate why keeping it digital will help look after our planet."
Under TREE(3) d-flo will make a donation to Ecologi for every digital communication sent by each of their clients and donate a percentage of all new contract revenue to reforestation. It is believed that 40% of printing still has a direct impact on deforestation.
Ecologi was chosen as a partner due to it adhering to the "highest-level of environmental integrity and along with impact, operational and financial transparency", said dflo.
Lisa Edwards-Webb, marketing director at Titan Travel, said: "Sustainability is at the heart of Titan's 'BE Better' programme and moving to digital documentation for our customers and reducing our paper consumption is one of the initiatives.
"It was therefore important for us to partner with a customer communications specialist that would not only provide us with the high-quality digital communication support we're looking for, but who also shares our ethos and commitment to sustainability.
"We're thrilled to be working with d-flo and to be part of its new TREE(3) programme. This partnership will help demonstrate the importance of digital documentation and will see Titan actively contribute to various tree-planting projects across the world, allowing us to 'BE Better' and take the right steps to help minimise our impact on the planet."
Matthew Valentine, UK country manager at Havila Voyages, added: "Havila Voyages offers a more environmentally responsible way to explore the Norwegian coast and our four new ships have been specially designed to minimise their impact on the vulnerable coastal environments through which we sail.
"We remain committed to developing our environmental initiatives in future, and ultimately, we are striving to create a zero-emission voyage. With that in mind it makes sense to work with suppliers, such as d-flo, who are as passionate about their environmental impact as we are.
"We wholeheartedly support their new Tree(3) initiative, which we believe demonstrates our joint commitment to making our businesses more sustainable for the future, without compromising our customer offering."
D-flo said "working together with a common purpose of carbon offsetting, cutting waste and tree planting, TREE(3)'s mission is to make an ongoing contribution in the fight against climate change and making the planet a better place for the next generations".
The firm added: "Like many companies, we believe this is a landmark moment for accountability with the growing need for organisations to review their supply chain impact on the environment."