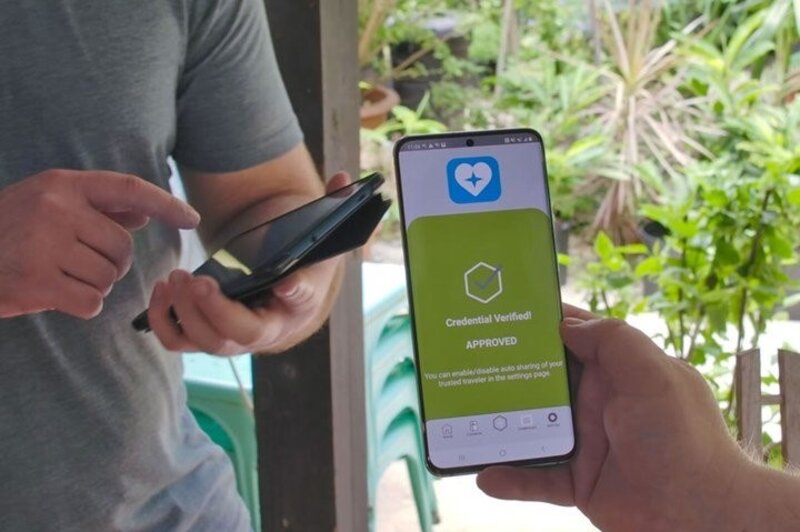 Aruba begins trials of pioneering blockchain health app developed by SITA
Technology will support reopening of travel by allowing private data to be shared securely
A blockchain-based health app developed by SITA, and Indicio.tech is being trialled by the Aruba Health Department,
The app will make it easy for visitors to share a trusted traveller credential, based on their health status, privately and securely on their mobile device.
This will be used to provide access to participating hospitality sites on the island. All tourists are currently required to provide a negative PCR test taken 72 hours before flying.
Using the Aruba Health App, visitors who have provided the required health tests to the government will be issued with a unique trusted traveller credential using blockchain technology.
This can be verified by hotels, restaurants, and entertainment venues through a QR code on a visitor's mobile device without sharing any private data.
The digital credential also enables the Aruba government to restrict visitors from leaving their hotel rooms until they have received a negative PCR test result.
SITA said the trial is "yet another step towards…developing a more durable, secure travel credential that could combine all travel documents such as passport, visa and health information into a single credential that puts the traveller's privacy first".
Diana Einterz, SITA president for the Americas, said: "Giving travellers the ability to share verifiable health data with relevant stakeholders throughout their journey will help expedite the industry's recovery.
"It is vital to ensure we open borders safely and securely, and this trial puts us one step closer to single travel token that will give passengers more control and convenience by allowing them to securely share their credentials with governments, airports and airlines from their mobile device."
Heather Dahl, chief executive of Indico, said: "With the decentralised identity ecosystem we've built with SITA for Aruba, we've created a path to the future.
"And that future is better. We can reopen economies and restart travel without people having to give up their privacy.
"That's because this technology was designed, from the outset, to respect a person's right to control their own data and identity.
"Aruba and SITA have taken a global lead on privacy-first identity technology for travel, and their pioneering efforts are laying the foundation for a fairer world to come."
Dangui Oduber, Aruba minister of tourism, public health and sport, added: "The Aruba Health App is fundamental in balancing the dual challenges of reopening our island to tourism while managing the risks of COVID-19.
"By providing a trusted traveller credential, we can be sure that visitors have the right documentation needed to move freely around the island while making the verification of that trusted status easy without having to divulge personal information. That is a revolutionary step forward."