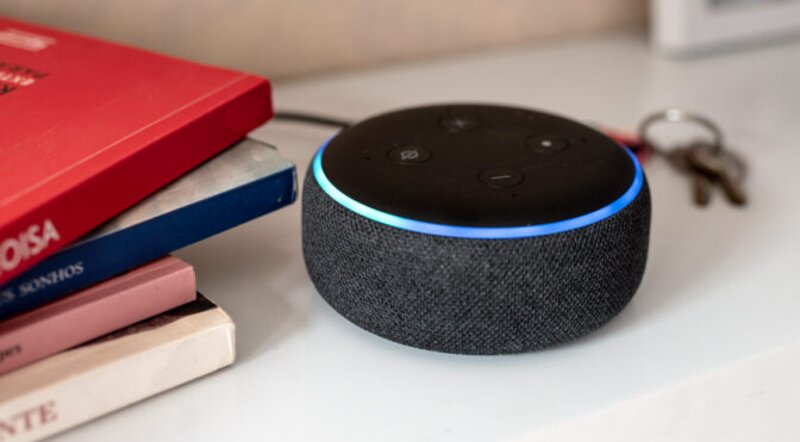 Amadeus tips Amazon's Alexa as travel advisor of the future
GDS and European tech giant released its annual travel trends report
Travellers will increasingly turn to smart speakers such as Amazon's Alexa to find and book holidays – with inspiration coming from shows on streaming services such as Netflix.
That is one of the predictions from the annual travel trends report by travel technology giant Amadeus, which studied developments shaping the market.
It identified a "Wanderlust Streaming" trend in which travellers are "dreaming of going to new destinations, inspired by their viewing habits, while tech is transforming these dreams into real-life transactions".
The study said Brits spent a third of their waking hours watching TV or online videos in 2020.
"This marked increase in viewing time means consumers have seen – and been inspired by – a world of exotic backdrops," said Amadeus.
"This relationship is so important that UN World Tourism Organisation and Netflix have recently partnered to publish a report that analyses the role of movies and series as drivers of tourism.
"This trend is here to stay, and will only grow, reinforced by the AI driving our smart speakers including Amazon's Alexa.
"Alexa will begin to understand where a consumer might want to visit, and provide suggestions, with the consumer not having to even think about it."
---
More: Google says travel brands 'must act quickly to take advantage of trends'
Amadeus returns to profit for first time since pandemic began
Amadeus touts 'pay when you fly' initiative to combat refund uncertainty
Tech 'would boost confidence to travel'
---
The report highlighted how Florida-based agency Quo Vadis Travel – a partner of Amadeus – used Amazon Alexa to develop voice-activated technology for customers to search and book travel with just a few commands.
"Planning your next getaway could be as easy as switching the TV on and chatting to Alexa. Technology is revolutionising the way we live – and travel is in the vanguard," said the Amadeus report.
Dan Batchelor, Amadeus' global corporate communications and social responsibility vice-president, said: "Imagine a world where you finish watching an amazing Netflix series and your smart speaker immediately recommends a trip to visit those locations in real life.
"That technology is available now."
Other trends identified by Amadeus include a "substantial increase" in searches for travel to "once-in-a-lifetime" destinations or experiences, such as Machu Picchu in Peru; reunions with friends, dubbed "friendcations"; and active ecotourism, prompted by a growing demand for trips that support diverse global communities.
Business travel is set to recover, with technology offering expense-free mobile travel payments, and, in the longer-term, travellers will see the return of supersonic flights and launch of hyperloop travel links, predicts Amadeus.
Picture of Alexa smart speaker by Anna Quelhas/Shutterstock.com