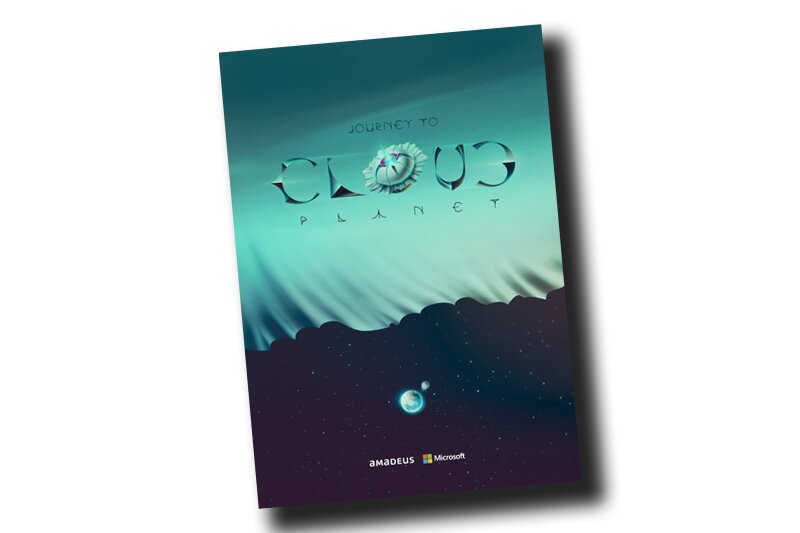 Amadeus on journey to new dimension with Microsoft Azure transition
Tech giant says the 'greatest technology transformation in its history' will usher in a new era
Amadeus is promising a revolution in travel technology delivery and innovation as it deepens its cloud partnership with Microsoft.
The European GDS and travel tech giant signed a deal with Microsoft six months ago to move all of its systems to Microsoft's Azure public cloud.
It describes the move as "the greatest technology transformation in the history of Amadeus" and will see the firm "entering a new dimension".
While this will not see the imminent closure of Amadeus's own data centre in Erding, Germany, it does represent a bold strategy and a ramping up of expectations.
Setting out its strategy, Amadeus launched a Journey To Cloud Planet whitepaper at the World Aviation Festival in London which likens the move to travelling to another planet.
Fredrik Odéen, programme director for corporate strategy, said it is "really, really dramatic to move to the public cloud and what that unlocks in terms of speed of innovation".
"Amadeus has been built on its own data centre, which really is like a private cloud for our customers," Odéen added.
"We set a vision in 2016 to move towards the public cloud and in 2019 20% of applications had already been moved to the public cloud.
"For us, to take this step to move fully, builds on that ambition. We have already started on that journey and now we are taking the biggest step."
Amadeus says the partnership with Microsoft goes deeper than just technology, the firms working closely in areas like machine learning, artificial intelligence and data analytics.
The partners are also working together on the transformation of business culture and structure to operate in a more agile way and run projects that increase speed to market.
Sébastien Pellisé, deputy programme director for Amadeus's public cloud journey, said the firm will unlock new capabilities in technology innovation.
"We believe, with Microsoft, we can build a new set of solutions for our customers. It's not about a technical shift, it's more to embrace the expertise of Microsoft .
"It's how we can accelerate and leverage AI and data mining and combine that with our industry knowledge to transform and bring us to a new era of travel experiences."
Amadeus says the technology will be brought closer to the customer both physically in terms of where the data and systems sit but also in terms of decision making.
Resources currently dedicated to servicing hardware can be diverted into client-facing projects which will not be tied down by needing to invest in new server capacity.
The move to the cloud will also see Amadeus open up its technology to third party developers, opening up its data and moving away from a "walled garden" approach.
A 'datamesh' network will connect various sources of data enabling software projects designed to manage the customer experience through all points of their journey.
This will oversee use of customer data based on permissions that have been granted. "Tracking who has been given permission to use the data is really key," said Odéen.
"If you're an airline or hotel there's lots of things you can do if you have access to personal data but you do not need the same data."
To read the latest Amadeus blog on the Microsoft partnership by chief technology officer Christophe Bousquet and to download the Journey to Cloud Planet report, click here.