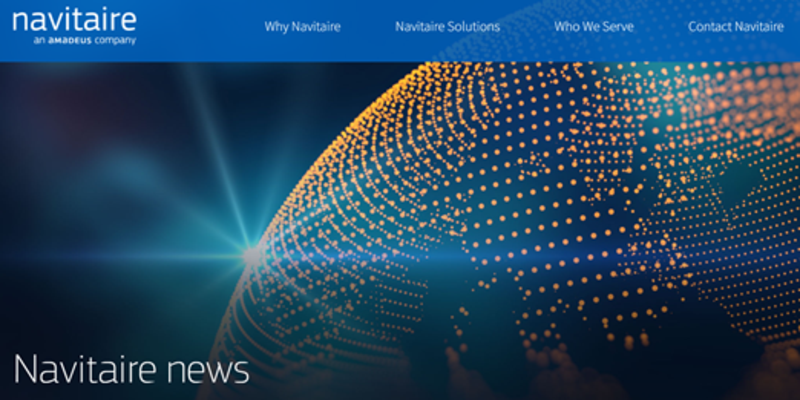 Amadeus accelerates Navitaire cloud migration in partnership with Accenture
The GDS' airline tech division expects to complete the project in 24 months
Amadeus expects to complete the migration Navitaire to Microsoft's Azure cloud in an accelerated timescale having partnered with Accenture.
The GDS and European technology giant's airline technology division is working with Avanade, an Accenture Microsoft joint venture and plans to complete the global migration in just 24 months.
Moving to the cloud is expected to support Navitaire's focus on customer innovation and improved flexibility, responsiveness, efficiency and scale.
The partners said these imperatives have become more critical during the COVID-19 pandemic.
Accenture will assist Navitaire in further integrating new technology capabilities such as advanced analytics, artificial intelligence and machine learning, as well as technology from its ecosystem partners.
The global consulting giant said this will help improve Navitaire's clients' ability to create new products and services for their customers.
Foundation builds have been completed in three Azure regions, with a fourth region targeted for the first quarter of 2022, and migrated New Skies, Navitaire's reservations platform, to the cloud.
Kyle Stromberg, chief technology officer at Navitaire, said: "Our accelerated transformation will enhance operational agility and better position us to develop new services for our customers across the travel ecosystem.
"The collaboration with Accenture will help achieve our cloud strategies and support our customers' ability to innovate, deliver personalised digital experiences and make more data-informed decisions."
Emily Weiss, a senior managing director at Accenture who leads its travel industry practice globally, said:
"As the pandemic has shown us, being digital and in the cloud is essential — and time is of the essence. We're now in an era of compressed transformation. Our work with Navitaire will help it spur innovation at speed and with scale, which are the hallmarks of a truly cloud-first organization."