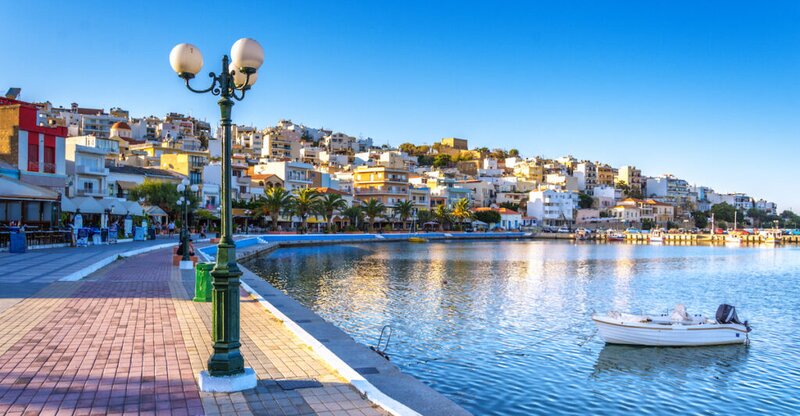 Icelolly.com and TravelSupermarket report rebound for Greek Islands
Figures from the latest |ce Travel Group Pulse Report
Interest in travel to the Greek islands rebounded in the week immediately after the forest fires, according to icelolly.com and TravelSupermarket.
The Ice Travel Group's Pulse Report on consumers searches on the holiday comparison websites between July 31 and August 6 included the period just after the fires on the Greek islands of Rhodes and Corfu, which forced the evacuation of thousands of Brits.
Figures for icelolly.com showed searches for Rhodes increased by 69.5% on the previous week of July 24 to 30 while Corfu searches were up by 48% and Crete by 31%. In the firm's top ten destinations, only Costa del Sol saw any week-on-week growth, of 7.5%.
TravelSupermarket figures showed a similar trend. Crete's weekly share of searches grew 82% and Rhodes was up 78% compared with the previous week. Within the top ten, the biggest increases were for Lanzarote, up 20%, and Antalya, up 8%.
In terms of bookings, top spots on both sites were taken by Majorca followed by Tenerife.
But Greece returned to the top ten on icelolly.com, as the seventh most booked destination with a 4.58% share of bookings, and Crete took the tenth slot on TravelSupermarket, taking 3.15% of bookings.
Meanwhile, searches for last minute deals on the holiday comparison firms' websites have continued to account for the lion's share of holiday searches.
August retained the highest share of departure dates, with both OTAs reporting more than a third of searches were for departures this month.
The largest increase in searches was for departures in July 2024 for icelolly.com and for February 2024 for TravelSupermarket.
For both sites, summer 2023 bookings returned to make up most bookings made during the week. They accounted for 70.7% of icelolly's bookings and 75.6% of TravelSupermarket's weekly sales.
Chris Webber, head of holidays and deals, Ice Travel Group, said: "Searches and bookings for the Greek Islands rebounded last week, with strong increases in search share and destinations like Rhodes on icelolly and Crete on TravelSupermarket returning to the top 10 most-booked."
He added: "There remains a lot of attention on last-minute travel with more than a third of searches on each site still for holidays in the next four weeks.
"Looking into 2024, July departures gained search share on both icelolly and TravelSupermarket over the past seven days."