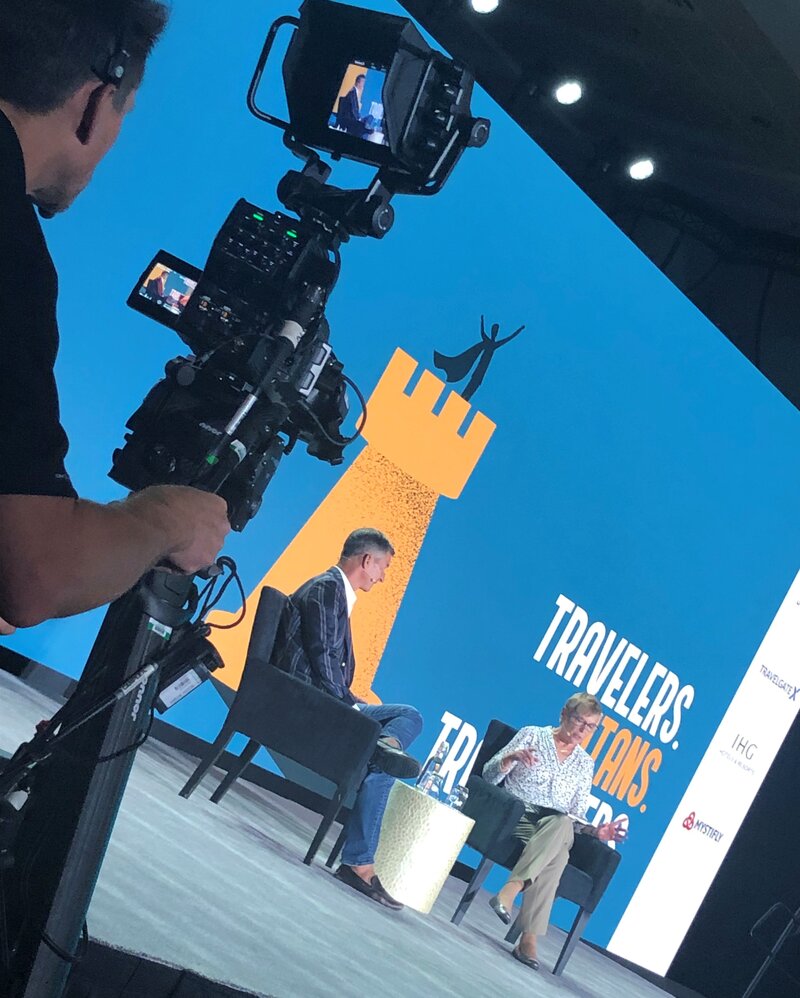 Phocuswright 2022: 'Stupid ideas will find funding hard to come by, says KAYA's Steve Hafner
The annual conference in Phoenix Arizona was told capital is now chasing firms addressing problems that are worth solving
Funding for "stupid ideas" will be more hard to come by as capital chases business that are addressing problems worth solving, the founder of KAYAK told Phocuswright last week.
Steve Hafner said there were a lot of candidates for the stupidest thing he has come across and he warned delegates not to invest in anything they don't understand.
"There's a lot of great ideas floating around but not clearly defined business plans. The difference from this year to prior years is I not think they are going to get funding.
"You should invest in ideas and problems that are worth solving. The last few years there has been a lot of capital chasing idea that should not have been funded.
"Anything that involves a lot of jargon and cannot be explained in a plain manner is probably not worth investing in."
Hafner, who has been at the helm of KAYAK for 18 years, the last ten under owners Booking Holdings, said investors should look for "anything that improves the guest and user experience".
He said he continues to run KAYAK, and sister restaurant booking brand Open Table because it "has not solved the core problem, which is making travel and dining better".
The price comparison site launched KAYAK for business travel offering K4B a year ago and recently unveiled KAYAK for Enterprise K4E aimed at large corporations.
Hafner said it currently has one major household name using KAYAK for Enterprise and "if they like the product we will role it out to other customers".
The firm's business travel initiatives are not aimed at emulating the service aspect of Travel Management Companies, but Hafner said it is intended to capture more off platform bookings.
"A TMC that wants to offer the service is welcome to play. Everyone is trying to take cost out," he said.
As well as continuing to invest in K4B and K4E, Hafner said KAYAK will also focus on the hotel side of the business although it is unlikely to open more physical properties.
Hafner said the three hotels it has opened exceeded "quite low" expectations, but that what the company has learned is that operating hotels is a "really shitty business".
"it's labour intensive, and capital intensive and we are not better than anyone else," he said. "We have learned that we can do the tech behind it."
KAYAK is working with Life House, a boutique operator and recently co-led its $60 million Series C round, that runs its three properties alongside 60 others.
"I would not expect to see more KAYAK hotels soon, unless we get better at making them profitable," Hafner said.
KAYAK continues to support airlines' efforts to better match up their offers with what consumers are looking for. Hafner said carriers have become more disciplined on capacity and up- and cross-selling.
"Airlines have certainly got better at yield management, I just wish governments would get better at security and border management," Hafner said.
Asked about loyalty programmes, Hafner said metasearch sites like KAYAK do not have enough margin to play with to operate them successfully but he said OTAs have a "better shot at loyalty".
He said the beauty of Booking.com's Genius programme is that it is self-funded and "not coming out of booking's pockets" and it would be remiss of independent hotels not to participate in it.
He added he doubted whether rival Expedia has got implementation of its new One Key across-brand loyalty programme right.