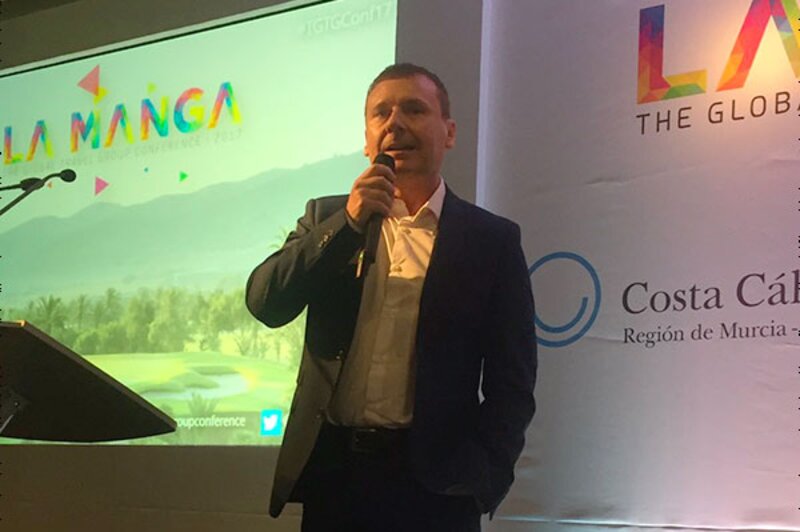 Travcorp makes senior appointments as trading surpasses expectations
Destination2.co.uk and HolidayGems.co.uk parent is up 51% on pre-pandemic levels
A series of top level appointments are being made by online travel group Travcorp Holdings after achieved record growth in the first quarter of 2022.
The company, which runs the brands Destination2.co.uk and HolidayGems.co.uk, reported a combined 51% rise in trading compared to pre-pandemic levels with both forecasts and expectations surpassed.
The growth follows "substantial market share gains" across all its core trading destinations.
A new cruise brand is poised to be launched after 30 contracts were secured with leading suppliers. The cruise division is being spearheaded by Mike Graham, previously global head of sales promotions at Travel Counsellors and strategic account manager for Royal Caribbean Group brands.
Three key appointment have been made and a new head of marketing is to be recruited.
Adam Duthie is joining from luxury operator ITC as general manager – sales and operations, having previously worked for dnata and its consumer brands TravelBag and Netflights in addition to trade facing Travel2/Gold Medal operations as director of sales Europe.
Dominic Leeson becomes IT director for the group after 20 years experience in leading technology strategy and transformation across a number of sectors.
Jacqui Palmer is promoted internally to the new position of training manager for both brands after 13 years with the Chester-based group.
Travcorp pledged that "further initiatives and high profile appointments" are due to be announced.
The group made a strategic decision to dropped Ryanair earlier in the year as part of a 'focus on quality' strategy and has instead invested in "fruitful quality" airline partnerships.
Travcorp chief executive Andrew Botterill said: "The results in the first quarter of 2022 across both our brands are outstanding and testament to the proactive and bold decisions the board made during the pandemic in which we continued to invest in our own and additional personnel along with increased investment in technology, development and infrastructure.
"Despite our outstanding performance, we understand the sector continues to face challenges as consumers tackle rising domestic costs in addition to both the war in Ukraine and continued apprehension/confusion regarding certain countries testing requirements.
"However, this performance in the first quarter bodes well for the rest the of year and critically, as restrictions continue to ease across the world, we expect to see continued demand for outbound overseas holidays to key worldwide and European destinations."
Botterill, former UK chief executive of dnata, Stella Travel Services and Global Travel Group, added: "We're delighted with our progress to date; it's an exciting time in our history and with many further announcements to be made, we are looking forward to delivering yet more for our key partners and suppliers."