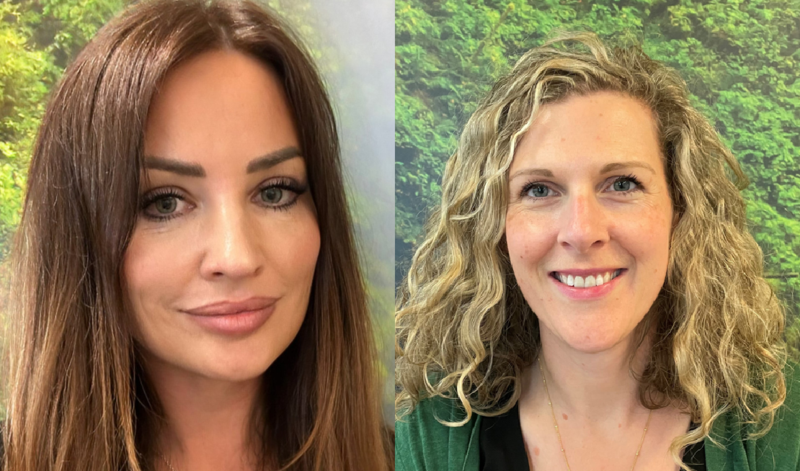 Sabre Corporation strengthens ESG focus with two key appointments
Jessica Matthias and Tess Longfield will advance progress in ESG space
Sabre Corporation announced an expansion of its ESG team, with the appointment of Jessica Matthias as its new global director of sustainability and Tess Longfield as head of sustainability communications.
The pair started their roles on July 3 and will report to Kristin Hays, chief communications and corporate social responsibility officer.
Matthias has already been with Sabre for nine years. She was previously serving as global director of communications, where she also headed up communications for the company's 2,000-strong commercial & services team.
Prior to Sabre, Matthias worked with a number of travel and technology companies on achieving goals relating to communications, responsible development and sustainability, including the United Nations International Telecoms Union, the Vienna Tourist Board and Tribal Group.
Longfield moves to Sabre from her role as Travalyst's chief marketing officer, a sustainable travel non-profit coalition of travel giants including Booking.com, Expedia Group, Google, Trip.com and Visa.
Longfield's two decades in communications included sustainability consulting roles with USAID, capacity building at the Jordan Tourism Board and as director, PR & Influence at Ogilvy in Jordan she advised hospitality and travel companies on communications and sustainability strategy.
Matthias will be responsible for growing Sabre's sustainability program and cementing its commitment to playing a leading role in enabling sustainable travel, while Longfield will help build Sabre's reputation as a purpose-led organization among key stakeholders.
An immediate focus for Sabre's new ESG team will be to set impactful and meaningful goals in the sustainability space, and the issuance of the company's inaugural sustainability report.
"Establishing a dedicated ESG team will help us to set science-based goals in the climate space and give us more freedom to think big about how Sabre can contribute towards solving global challenges," said Matthias.
"Purpose is already at the core of our brand, but we want to go further – we want to unlock more innovation in the ESG space and use our technology and expertise to enable the world to make more sustainable travel choices.
"I'm incredibly excited about this opportunity – we have huge potential to help our customers, stakeholders and travelers put sustainability at their core."
Longfield added: "Sabre is an innovator at the heart of the travel industry and is in a unique position to drive real change towards more sustainable travel.
"It's great to be part of the new ESG team and I'm eager to bring my experience across sustainability and communications to advance the important efforts underway."