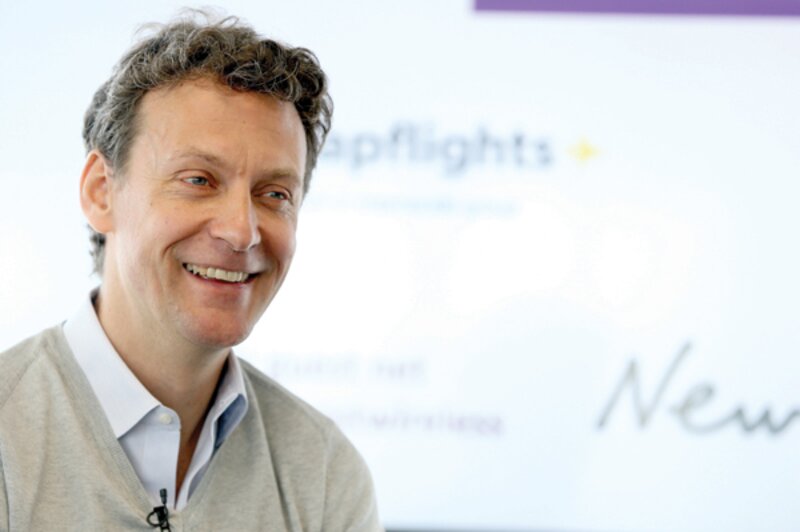 Online travel pioneer Hugo Burge dies suddenly
Ex-Momondo chief left travel trade to support modern arts and crafts
Former chief executive of Cheapflights parent Momondo Group Hugo Burge has died suddenly.
Burge left Momondo after 17 years in 2017 following its $550 million buyout by Booking.com parent Priceline.
Recognised as a pioneer in the UK online travel sector, Burge also invested in the early development of hotel search and booking site Trivago in 2008 via online investment vehicle Howzat.
Since exiting Momondo, he established a new venture to support the modern arts and crafts movement in 2018.
Burge spent much of his time on an eight year restoration of Marchmont House in the Scottish Borders. He was also an investor and non-executive chairman of car selling price comparison service Motorway.
Marchmont House said in a statement on Facebook: "It is with great sadness that we announce the passing of Hugo Burge who died suddenly at home on Wednesday 10 May.
"Hugo's kindness, intelligence, curiosity and belief in a better world made him an inspiration to us all. He was a beloved son and a great friend. We will miss him terribly.
"His family ask for privacy at this time. Arrangements for a memorial service will be announced in due course."
His aim was to make the property a home for "makers and creators" as the heart of Marchmont Ventures, an investment vehicle that supporting and nurturing sustainable arts and crafts firms.
The venture was set up with former Momondo colleague Alan Martin.
Burge said at the time: "I love the buzz of creativity and the energy it generates in solving questions, but the practical part of my brain wants it create something sustainable – something lasting, something with purpose.
"I also love the impact that business can make in the world. Corporations have a huge impact on the vast majority of human experience and society.
"A company has the power to make life better, more sustainable and more empowering – that is exciting."
Burge's contribution to the travel industry was marked when he was inducted into the British Travel & Hospitality Hall of Fame five years ago.