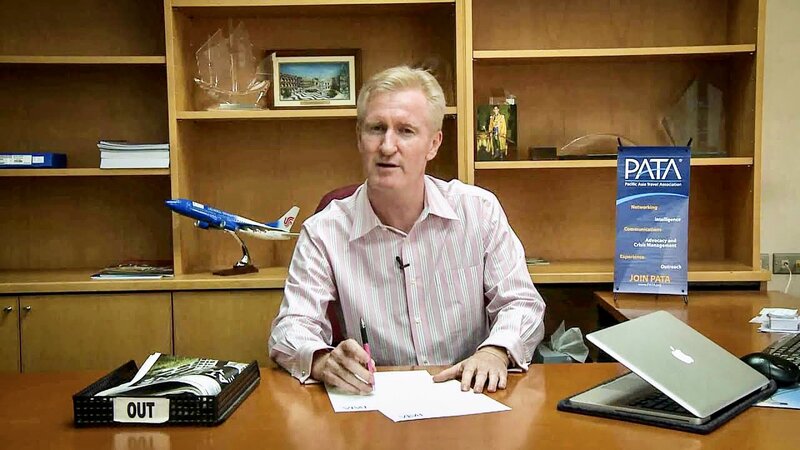 Greg Duffell joins Smoove Xperience fintech to disrupt 'old school' tourism
Former chief executive of the Pacific Asia Travel Association becomes adviser to the Singapore firm
Singapore travel planning and inspiration fintech Smoove Xperience has announced the appointment of industry veteran Greg Duffell as an adviser to its board.
Over three decades, Duffell has held various top executive roles with key players in the travel industry.
He was chief executive of the Pacific Asia Travel Association (Pata), regional managing director of Thomas Cook and has held senior roles with Emirates Airline Group, Indochine Travel Services, and Budget Rent-a-Car.
A serial entrepreneur, he founded Migo Software in Silicon Valley and was an early pioneer in bringing electric vehicles to Asia in the mid-90s.
He was also responsible for building the Budget Rent-A-Car operations in Asia Pacific, opening, training and supporting over 200 branches in 20 countries, including Japan, Singapore, Thailand, Malaysia, India and Pacific Islands.
Francis Ong, chairman of SmooveX, said: "It is not easy to find someone with similar vision of the travel and tourism industry, and we are truly delighted to have been introduced to Greg and even more pleased to welcome him onboard our journey to provide easy ways for people to travel.
"We are confident that Greg's extensive experience in the travel industry in Asia Pacific, the Gulf region and Europe, will provide travel industry thought leadership, operational experience and industry contacts critical to the growth of Smoove Xperience."
Smoove Xperience is a B2C lifestyle platform that helps tourists plan and manage their travel through curated travel guides and user-generated content, itinerary planning tools and local deals and promotions via an AI-powered digital e-companion mobile app.
It was founded by a group of entrepreneurs with over 80 years of experience managing te3chnology businesses in Asia Pacific region.
Duffell said: "I have been in the travel industry since the early 80s, and some of the issues that travellers faced today is no smaller than it was 10 years ago.
"After the first call with the team, I was so impressed with their vision and what they want to do to improve the user experience when travellers plan and embark on their trips.
"It was really love at first sight as we share so many common visions and how we view the travel and tourism industry, especially in these trying times during the COVID pandemic.
"The authenticity and reliability of timely information is more important than ever, as travellers would value safety above all things else.
"I am extremely delighted to join this visionary team and help them disrupt the rather old school travel and tourism industry."