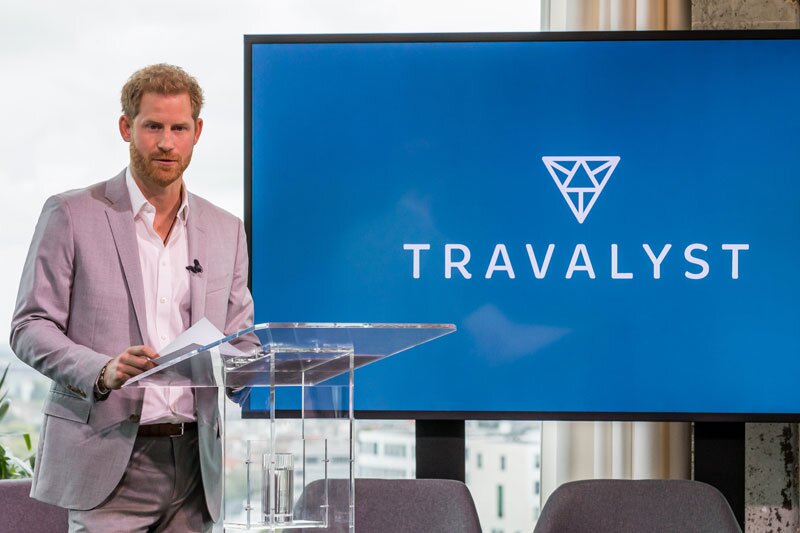 Former Skyscanner chief to chair Prince Harry's Travalyst sustainable travel initiative
The Re-emergence of Travel reports published today sets out post-pandemic trends for the sector
Prince Harry's global sustainable travel and tourism initiative Travalyst has appointed former Skyscanner chief executive Bryan Dove as its chairman.
Dove, who stepped down from the metasearch site last June, was a key travel sector partner in the founding of Travalyst.
Booking.com, TripAdvisor, trip.com and Visa are also corporate backers of the project which was launched in Amsterdam in 2019.
Today Travalyst  has released a new report, The Re-emergence of Travel, which examines the state of travel, tourism and sustainability and explores emerging trends in the immediate and long-term pandemic recovery.
Dove said: "Travelling, exploring the world and discovering new places is part of being human; it will never go away.
"It's through travel that we come to understand and learn from each other, helping to bring communities together from all over the world.
"This is why the Travalyst mission is so fundamental. As global citizens, we have a responsibility to preserve our world for future generations to explore and enjoy.
"I am proud to be working alongside some of the biggest players in travel once again to help both travellers and the travel industry make more sustainable choices."
The Re-emergence of Travel assesses survey findings and insights from global operators, hundreds of millions of travellers and leading academics and experts in the field.
Working in partnership with international sustainability non-profit 'Forum for the Future', it identifies emerging trends expected to have a significant influence on society over the next decade, and how these trends could be applied to map out the recovery for travel and tourism.
In his foreword for the report, founder of Travalyst, The Duke of Sussex addresses the impact of COVID-19, paying tribute to all those on the front line:
"This global health crisis continues to hold many in its grip, forcing communities and nations into one of the most difficult times in modern history. Those working in and relying on travel and tourism have experienced acute hardship"
"If anyone needed reminding, this has shown us just how vital the industry is to families and communities around the world."
Travalyst outlines two key solutions the organisation sees as important building blocks for sustainable transformation in the industry:
Universal transparent reporting on sustainability efforts; and
Championing the success of local communities, destinations and operators.
The Duke of Sussex adds: "It is our role—it is our obligation—to forge the right path forward; a path where we can again explore our world and expand our horizons, whilst the natural environment and wildlife flourish, and communities are supported.
"That is what we mean by sustainability in tourism and is what we strive towards as Travalyst".
Dr Sally Uren, chief executive of Forum for the Future and co-chair of Travalyst's Independent Advisory Group, said:
"COVID-19 has had a truly devastating impact on the global travel industry, yet with huge disruption comes the possibility for deep change.
"The pandemic has shaken the very fabric of the systems we rely on and right now, we have a unique opportunity to reimagine the industry's future, rewrite the rules and rebuild more responsibly to allow both people and planet to flourish.
"Harnessing a collective mindset, and being ambitious in our aim to drive transformational change, will be critical for every organisation and individual to thrive. What happens next in the travel and tourism industry is down to us all."