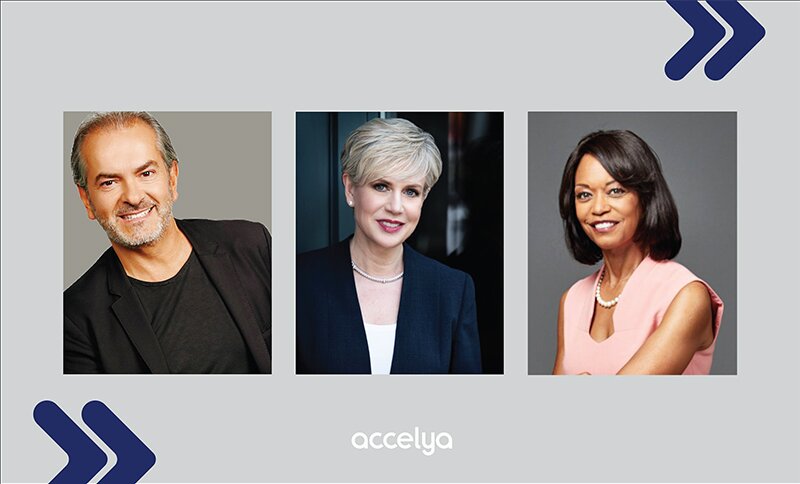 Accelya announces trio of appointments to board of directors
Laura Peterson, Teri P McClure and Eric Duffaut bring extensive technology experience to the aviation sector systems specialist
Aviation technology specialist Accelya has announced three appointments to its board of directors.
Laura Peterson, Teri P McClure and Eric Duffaut bring extensive travel industry and technology experience to the board.
Peterson worked in a number of executive roles during her 22 years at The Boeing Company, most recently as vice president, business development for China.
Accelya said she brings "extensive public company experience and an understanding of the strategic challenges associated with complex, highly regulated and technology-intensive global industries".
Peterson is an independent director of Sarcos Technology and Robotics Corporation as well as Air Transport Services Group.
McClure was responsible for UPS' legal and compliance, human resources, employee communications, and labor relations, before retiring in 2019.
She was a member of the company's executive leadership team responsible for setting strategy, profit, and operating plans for its worldwide operations.
McClure now serves as a corporate director for Lennar, GMS, JetBlue, and Flour and is a board member for BoardProspects.
In his 30-year career Duffaut has held various global and senior leadership positions at SAP and Oracle.
He is currently global president at fintech giant Finastra and prior to that was a member of the management board at Software AG. Duffaut currently serves as non-executive director at Canada-based Nakisa.
Jim Davidson, chief executive of Accelya, said: "We're very excited to have Laura, Teri and Eric join Accelya's Board of Directors.
"Having outside directors is always a bonus, but attracting three high-caliber individuals who will immediately bring value to us through their very relevant experiences is truly special.
"Laura's understanding of air transportation, Teri's in-depth expertise in logistics, and Eric's deep enterprise software go-to-market experience have significant parallels to the Accelya business of providing airlines with an innovative technology platform focused on their core revenue drivers: Offer, Order, Settle, Cargo, and Analytics."
The three new directors were found through the independent board program operated by Accelya's majority investor Vista Equity Partners.