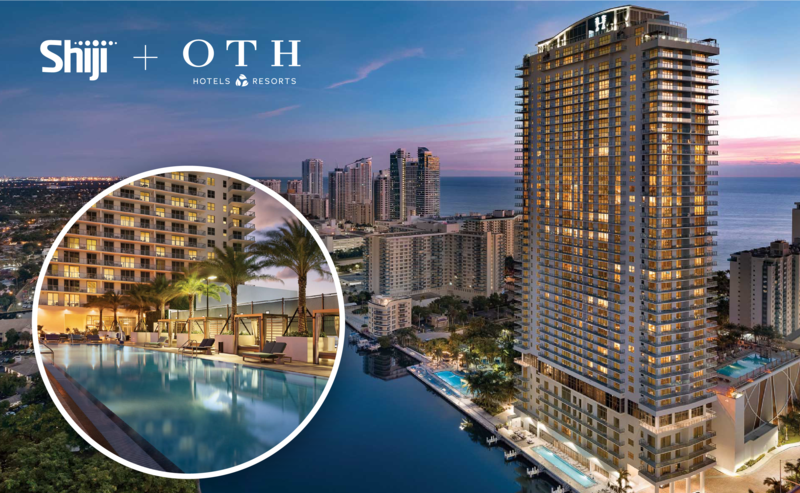 OTH Hotels Resorts to further digital transformation with Shiji partnership
The tech firm's reputation management solution ReviewPro has already been installed to provide the basis of operator's strategy
by Aidan Pool
American hospitality group OTH Hotels Resorts aims to boost digital transformation across its portfolio of properties in a tie-up with technology specialist Shiji.
The deal will see the hotel chain strengthen reputation management, cloud point of sale (POS) and golf, spa and activities management software in properties across the US.
OTH recently installed ReviewPro, Shiji's reputation management solution, across all 17 properties and has stared using the tech firm's Infrasys for cloud-based POS and Concept for leisure solutions at the Sandpiper Bay Resort.
Two other OTH properties will see integration with Infrasys soon.
The hotel group chose Shiji to give the brand better understanding of guest demographics and analysis of potential digital improvements.
Todd Felsen, president and chief executive of OTH Hotels Resorts, said: "From the very first meeting, throughout the entire process, the team at Shiji made us feel very comfortable.
"They have a very talented team that guided us through, ensuring each step was easy and hassle free.
"We installed ReviewPro first because we wanted to better understand the customer demographics and what we as a company need to improve upon.
"This gives us the base upon which we can build our digital transformation strategy."
Dan Bell, senior vice president for Shiji Americas, said: "As we continue our mission to help hotels accelerate their digital transformation of guest experiences in the Americas, working with OTH Hotels Resorts is a great honour for us.
"They are a well-known company in the American hospitality industry, and we are confident that this will be a long-lasting partnership."
Shiji's products, including ReviewPro, Infrasys Cloud POS and Concept are used by 91,000 hotels worldwide.