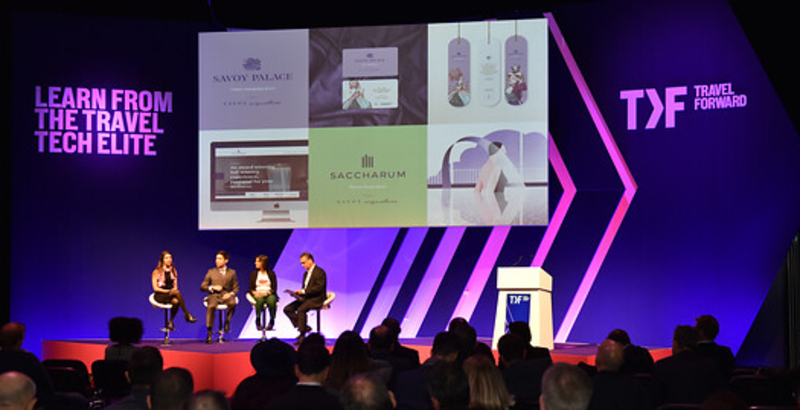 New start-up and sustainable focus for WTM's Travel Forward in 2021
Registrations for the fourth annual travel and tourism technology event are now open
Registrations have opened for the fourth annual Travel Forward travel and tourism technology event held as part of World Travel Market in London in November.
This year organisers will hold a hybrid event with live sessions at WTM on November 1-3 followed by a new hybrid format the following week on November 8-9.
The three-day in-person conference is free of charge for Travel Forward visitors and will feature senior executives from global travel and enterprise technology giants, as well as representatives from some of the world's most innovative SMEs and influencers.
A start-up showcase competition will take place again this year, in partnership with WTM London and WTF Lucerne (World Tourism Forum Lucerne), with a brand new competition.
The Front Runners Travel-Tech Competition and Summit will focus on start-ups with ideas around sustainable and innovative solutions to the travel, tourism and hospitality industry covering the themes of smart mobility, hospitality of the future and experiences revolution. The competition closes to entries on August 31.
New for 2021, Travel Forward will showcase businesses to creating a more positive, green and responsible future with companies displaying their responsible technologies on a dedicated Green Tech Pavilion.
Simon Press, Travel Forward's Exhibition Director, said: "We anticipate this year's Travel Forward will be back on track as the leading event for the global travel technology industry taking place physically and virtually.
"We've leveraged our relationship with WTM London to launch an exciting new competition, and familiar features such as the Start-up Showcase and the three-day conference have been developed to bring qualitative sessions during the physical show to be streamed live to the event's virtual platform.
"Technology is mission-critical for the success of travel's immediate return and long-term future, and we expect the variety of exhibitors, speakers and visitors to reflect where technology can help.
"Whether it's better personalisation engines, biometric vaccine status apps, contactless payment specialists, technology will make the traveller's life easier and the industry's bottom line stronger."