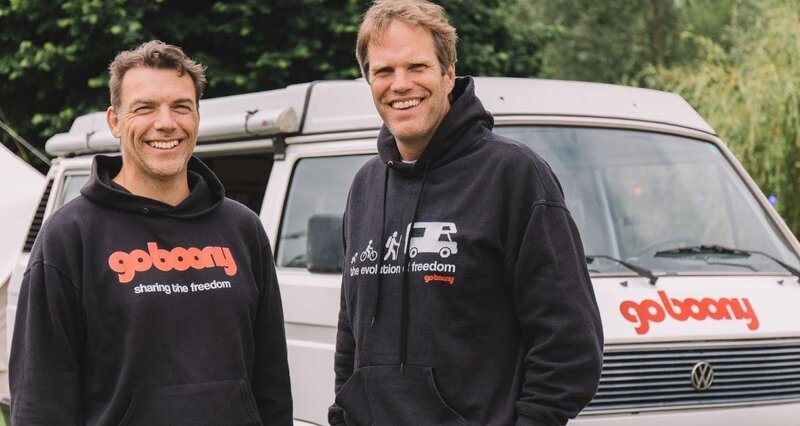 Motorhome sharing platform Goboony's sights on 'next level' after €6 million raise
No Such Ventures-led investment round will support international expansion in Europe
UK motorhome peer-to-peer rental platform Goboony has raised €6 million in a funding round led by Amsterdam-based venture capital firm No Such Ventures.
The latest round takes the total investment in the company since 2015 to €10 million.
The firm said the investment will support international expansion as it looks to cement its position as Europe's top sharing platform for motorhomes.
Goboony forecasts it will offer the largest European fleet early 2022.
Earlier this month Goboony launched in Germany and France and is currently working on the launch of a new range of products across all regions including insurance policies.
Mark de Vos, Goboony chief executive, said: "In the past two years alone, the business has experienced triple-digit supply growth (236%) as a result of a strong increase in motorhome ownership across Europe and the growing popularity of 'van life' amongst the younger generations.
"Our platform is an international community where motorhome enthusiasts – owners and travellers – are connecting and sharing their passion for having freedom and adventure on the open-road. It's an incredibly exciting place to be.
"While many are continuing to adventure closer to home, we are not only witnessing motorhomes rise in popularity but, as an online platform, are seeing how our technology is pioneering the way in facilitating demand and supply issues.
"The recent injection from No Such Ventures allows us to take our brand, and our story, to the next level. Expanding our geography to France and Germany and enhancing our current products and services at an accelerated pace."
Latest figures released by the NCC (National Caravan Council) showed a record number of motorhomes and campervans were sold in the UK in the 12 months from July 1, 2020 to the end of June 2021.
A total of 16,608 new motorhomes were registered with the DVLA, an 8.25% increase on the previous record of 15,342 in the same period in 2018/2019.
Bart Veldman, No Such Ventures Partner, said: "Who doesn't like the freedom of motorhome travel? In the last couple of years, this trend has only become stronger.
"Goboony provides motorhome-owners with the ability to share their asset with others to cover (part of) their cost of ownership or even make a small business out of it.
"Mark, Foppe, and their team have shown us that 'sharing the freedom' is their bread and butter.
"No Such Ventures is convinced that Goboony is well-positioned to become the European market leader in this space and drive consolidation in this very interesting market."