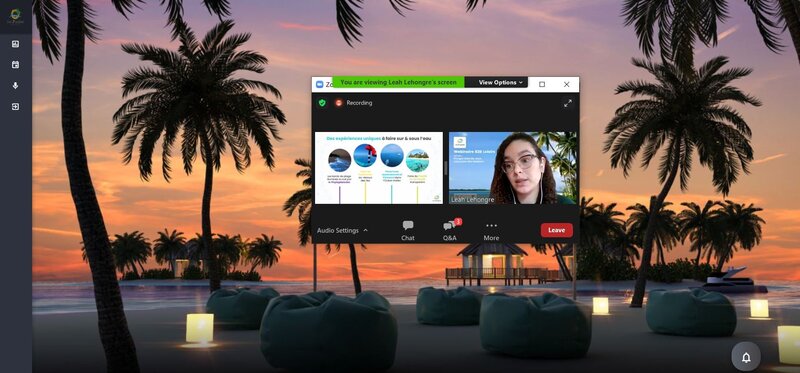 Visit Maldives launches virtual events platform to keep destination front of mind
My Virtual Maldives will promote the Indian Ocean favourite as a prime tourist destination
Visit Maldives has launched a platform for virtual events that can host exhibitions, roadshows, webinars and travel agent training.
My Virtual Maldives will also enable audience participation and networking through artificial intelligence technology that matches delegates.
The platform includes virtual exhibition booths, can host live video calls and text chat, and facilitate secure private video meetings and screen sharing.
Users can access a dedicated networking lounge, a full branded auditorium and can use audience polling, question and answer features and gameification to boost engagement.
Thoyyib Mohammed, managing director of MMPRC, said: "Our digital-first strategy has greatly helped in keeping the Maldives front-of-mind amongst consumers over the past year and leaving a mark on the Maldives' target markets.
"Visit Maldives has been utilising traditional, as well as creative and innovative platforms and means to market the Maldives.
"The launch of 'My Virtual Maldives' is a big step forward in marketing the Maldives as a prime tourist destination. The platform will further efforts to revitalise tourism to the Maldives in the face of the pandemic."
The platform has various lobby and delegate areas themed around aspects of the Maldives like its golden sand beaches, natural landscape and geography and tourism offering.
Other functions include translation services, interactive features for engagement and a support function that assists users navigating the platform.
Events targeting the travel trade and consumers in key target markets are scheduled to be held on 'My Virtual Maldives' throughout the course of the year.
These will offer an opportunity for participation by the Maldives Tourism Industry partners, as with other online and offline activities hosted by Visit Maldives.