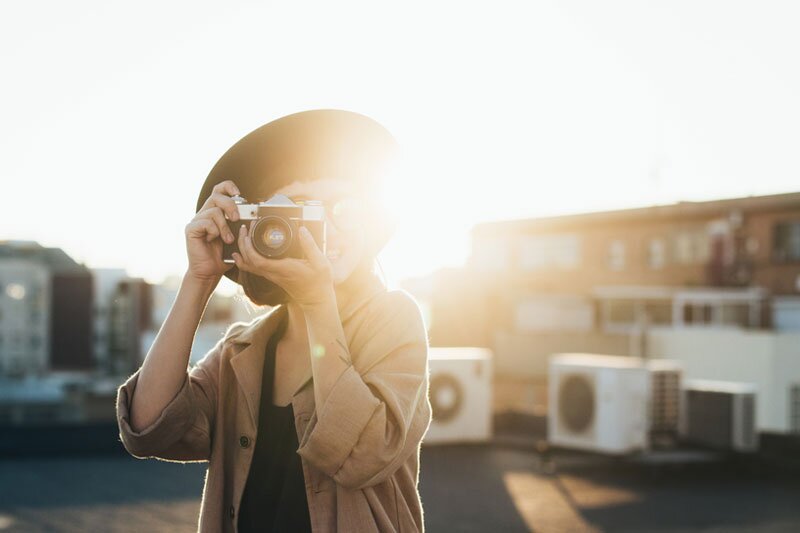 TTE Preview: Doing influencer marketing right – what UK brands can learn from early-adopters
Approach has been revered for ability to increase publicity and generate commercial success
Cited as one of the most popular and fastest-growing forms of marketing, influencer marketing has been revered for its ability to not only increase publicity for travel and hospitality brands or destinations, but to generate commercial success in the form of bookings and enquiries.
Airbnb, Kayak and Icelolly.com are just some of the brands which have recently engaged in influencer campaigns across Instagram and Twitter, with Airbnb's 'Coachella' campaign held up as an almost-perfect example of how to do influencer marketing right.
Yet despite its benefits, UK hotel and hospitality businesses still have a fair distance to travel when it comes to making the most of influencer marketing's many opportunities.
David Gabriele, founder of the influencer booking, campaign and relationship management tool, Swayy – winner of Travel Technology Europe's Disrupt Award 2018 – takes a look at two examples of best practice from early-adopters in the Asia-Pacific region; where forward-thinking brands are making influencer marketing a vital part of their business growth strategy.
Reethi Faru Beach Resort, The Maldives
Reethi Faru has not only benefited from higher engagement across its social media channels since perfecting its influencer marketing strategy, but has also noted higher occupancy levels.
The resort will only work with influencers who can produce high-quality content that reflects its brand values; with the ability to produce content that "tells a story" and portrays emotional experiences, being key.
But while content may be king (research shows that travel purchase decisions are heavily influenced by emotion), it's the ability to obtain reliable results and monitor the effects of a campaign that determines its success.
When asking guests at more than 12 different events why they choose to stay at Reethi Faru, 80% spoke about the photographs of the resort found on the website and social media – 90% of which were produced by influencers.
The marketing team at Reethi Faru has developed standard operating procedures for evaluating influencers, and produced a step-by-step guide to determining whether or not their following is legitimate – this includes checking the engagement rate, whether or not they communicate with their followers and if they have any frequent commentators (loyal followers).
This proactive approach has given the resort the confidence to happily invest anywhere between $2,000 to $9,000 in influencer activity, with the knowledge that they will see a return.
W Hotels – Bali
W Bali sees influencers as being "exceptionally important" for their brand, both on a local and a global level, so works with many of them every week.
It claims that the benefits of working with influencers is layered – initially generating an increased social following for the brand, followed by an increase in audience engagement. This in turn leads to enquiries and, ultimately, bookings for the hotel.
Recent campaign successes include W Hotels' multi-day music festival, 'Wake Up Call', in October last year which saw huge artists and DJs bringing the party in their Barcelona and Hollywood venues, as well as on the beaches of Seminyak at W Hotel Bali.
The festival was a huge success and generated a large amount of engagement with social media audiences.
The hotel also recently worked with female bodybuilder Sara Sigmundsdottir, who has an Instagram following of 1.3 million, and during her stay, "the engagement was massive". One post generated almost 35K likes in a matter of hours.
The biggest challenge for W? Unsurprisingly, this comes when vetting potential influencers. The Bali hotel receives between six and 10 collaboration requests a day, from "from soap stars to celebrities to nobodies", so has implemented the following three-step process to evaluating an influencers:
1 First impressions – determine whether their content fits the image of the brand;
2 Define the demographic of the audience they produce content for;
3 Develop clear campaign goals: while it's important to maintain an influencer's freedom of creativity, this should not be at the expense of the criteria you need met.
Avoid a reactive approach
One thing these two examples have in common is the existence of a 'policy' on influencer marketing which reduces the risk of seeing a poor ROI – something that often comes with an ad-hoc, reactive approach to influencer requests.
Influencer marketing is here to stay, so taking it seriously, and building and aligning an influencer strategy with ongoing marketing activity is a sure-fire way to increase the chances of success.
More brands and influencers are engaging financially in the industry. In 2017, marketers spent £450 million on influencer marketing worldwide, while in 2018 a huge £1.2 billion was splashed on sponsored Instagram posts alone. Hotels can take advantage of this boom by using their unsold inventory strategically.
In today's highly competitive landscape, it's hard to beat positive recommendations from an inspiring and trusted social media influencer or content creator – it's akin to hearing about a friend's personal experience – which is why it works so well.
But as these examples highlight, key to the success of any influencer marketing campaign is finding the 'right' influencer to work with; and it's not always those with the biggest numbers.
This sentiment is echoed within a recent report from Econsultancy, which highlighted a shift towards working with emerging talent within niche specialities as opposed to high-profile celebrities.
These niche individuals, despite having less fame and fewer follower numbers, command a higher level of influence and are more affordable to work with – representing a better opportunity for B2C travel brands wishing to ride the influencer marketing wave.
For further insights into the future of travel marketing and what technology is available to help travel brands move forward – from UGC, AI and more – visit Travel Technology Europe, February 20-21 at Olympia London. Register for free tickets at traveltechnologyeurope.co.uk.