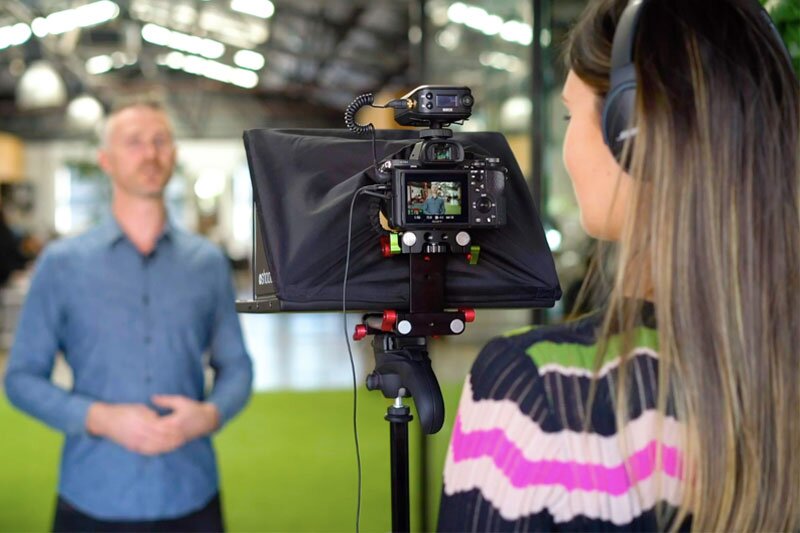 Qantas' Running Man Challenge viral video partner Shootsta expands to Europe
Firm's subscription-based model provides clients with kit and editorial back-up to shoot own videos Continue reading →
Shootsta, an Australian video production firm that has worked with the likes of Qantas, has expanded to the UK.
The firm operates a subscription-based model providing clients with the kit and editorial back-up to shoot their own videos.
The firms claims to be "disrupting the traditional video production industry by helping businesses become strategic, nimble and inspiring storytellers".
Shootsta provides clients with a purpose-built camera kit and trains them to shoot their own footage.
This is then turned into digital video content by its professional editors in just 24 hours.
Qantas is one of Shootsta's clients and in 2016 worked with he Australian national carrier in the viral Running Man Challenge, allowing it to quickly responding to a challenge from Air New Zealand.
Shootsta encourages employees in all divisions of its client's companies to help create high-quality video content, allowing them to do this at scale and cost-effectively.
GlaxoSmithKline and BAE Systems are amongst its first clients in the UK, joining existing customer Clinique, PwC and Oracle.
Bazz Deans, vice president for UK/Europe, said: "Today, it's not enough to produce one-off videos around sporadic events.
"Video can, and should, be used to transform conversations, bringing organisations closer than ever to their ideal customers and colleagues.
"Whether it's engaging an internal workforce in the tens of thousands, a business update from the CEO, or mobilising to shoot and share a reactive social post, video content can bring brand messages to life.
"And we're empowering businesses across the UK to do just that, with our global subscription-based scalable video solution."
Shootsta has hired UK team to establish its operations in Europe.
Jan Barthelemy, who previously headed up brand and marketing at events group Comexposium, will lead the expansion of Shootsta into Europe as general manager for Europe, while Barrie Brien has been appointed as non-executive director to the board.
Acting as board advisor to a range of public and private companies, Brien is the former chief executive of marketing and communications group Creston plc, and led it under the Unlimited Group proposition.
Meanwhile, Tania Safi has joined from Buzzfeed as head of video, and former Apple creative Amy de la Force has been appointed to spearhead the company's UK marketing operations.
Deans added: "Over the last three years, we've scaled rapidly across the Asia-Pacific, with offices in Australia, Singapore and Hong Kong.
"As a European business hub and centre of excellence for the creative industries, the UK is the natural next step for Shootsta, which also officially expanded into the US last week.
"I'm incredibly excited to have such a fantastic team on board to take us on this next stage of our journey here in the UK."