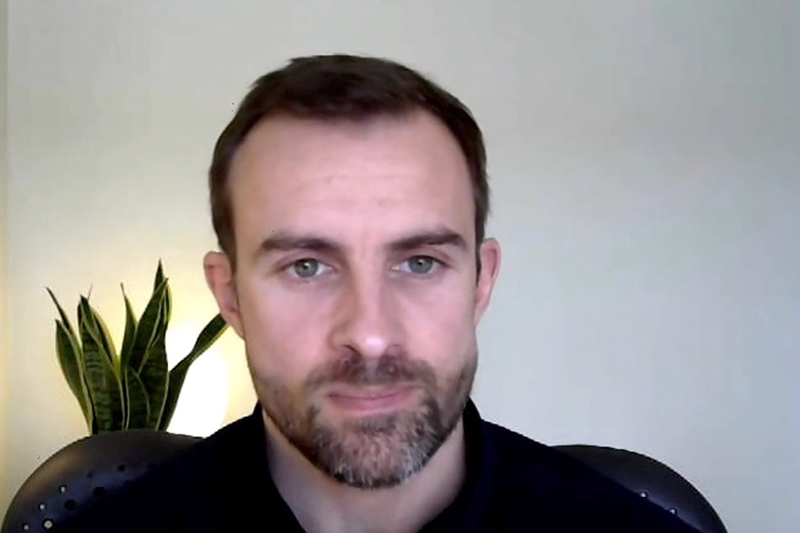 Prioritise data privacy ahead of 'fierce competition' for bookers, Google tells travel
Search giant's travel industry leader Finnbar Cornwall addressed last week's Travel Weekly Future of Travel Spring Forum
Travel firms were warned they must put customer privacy at the top of their agenda ahead of what search giant Goole predicts will be "fierce competition" when travel returns.
Speaking last week during Travel Weekly's Future of Travel Spring Forum, Google travel industry lead Finnbar Cornwall said demand will be "spikey" and loyalty hard to come by.
And he said with digital advertising changing to address consumer concerns over use of data, firms must react to comply both with regulations and user expectations.
"When users come back into the market, there's going to be fierce competition to capture the attention of audiences which have changed their preferences," he said.
Google data shows that there has been a collapse in mid-term planning by travellers who are either reacting quickly to the changing situation or booking up to 200 days out.
The search giant has seen a rise in demand for private rental accommodation, and for the first time in a decade rural retreats are being searched for more than city breaks.
Cornwall said there has been an erosion of loyalty due to the hit on business travel and the one third of customers saying they have not received a refund from their travel company.
And he said Google data suggests consumers are increasingly looking for more sustainable ways to travel in the future.
Cornwall said due to the changes in the market there is "an opportunity this year to get the right messaging to drive an entirely different user base for your business".
Five key consumer travel trends Google is seeing in its data:
People are sun deprived and there is clear pent-up demand for beach destinations;
Nomad workforces are looking to combine working remotely with leisure travel;
The vaccinated over-50s are looking forward to having tourist hot spots to themselves;
Preferences are changing with international travellers looking for different things to domestic travellers;
People are more health and safety conscious.
While these trends offer opportunities, Cornwall said there are "huge ramifications" for the industry due to the changing digital advertising sector which "has to work for everyone".
As well as regulations like GDPR in Europe, Google is seeing users opt to take more control of the data the search engine keep on them.
It's My Activity service which gives users control has seen views rise from two million in 2016 when it was launched to 16 million annually today.
Google has recently followed Apple in announcing that it is moving to phase out the use of third-party cookies to target web users with adverts.
"There is huge interest from consumers about the data we as businesses hold on them.
"Internet platforms are having to shift and that will impact on the way data is shared and used," Cornwall said.
Three significant implications of this change highlighted were:
There will be less data available, so firms will have to invest in first party data and be smarter about using the data they have;
There will be more complexity. The future will be a hybrid of first party cookies and first party CRM [Customer Relationship Management] and machine learning;
Everything firms do will have to have privacy at its heart. Firms will have to be confident that all technology and partnerships are committed to privacy policies.
"It's critical marketers take privacy steps now to capture demand. Review how you currently collect and use data," Cornwall said.
"You have got to be consistent and comply with the regulations. That will allow you to use people's data effectively to continue to grow your business in the future."
He added first must address their first party data strategies and technology partnerships to reduce their reliance on third-party cookies.
"That will allow you to control the user experience and rely on accurate information to respect user choice for collecting, retaining and using data."