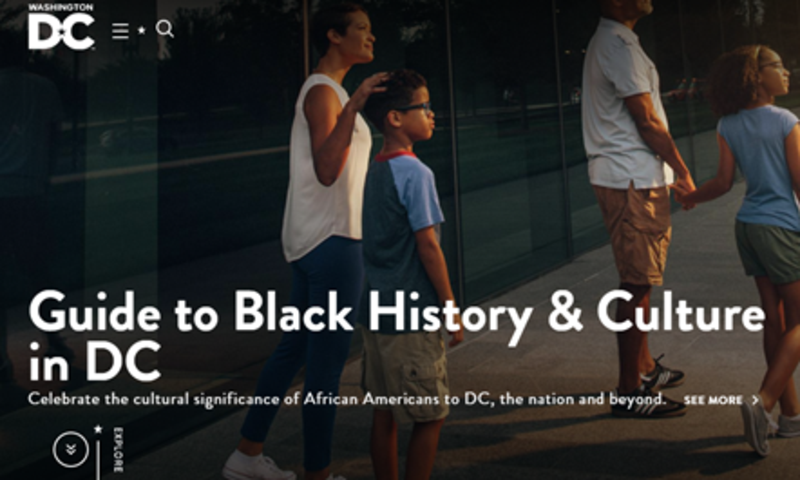 New mobile-first visitor website launched for Washington DC
Revamped destination management organisation site unveiled with 'an eye toward recovery'
Washington DC destination management organisation Destination DC has unveiled a new website.
The new mobile-first site provides an "immersive experience" focusing on neighbourhoods, art, culture, shopping, sports, theatres, museums, hotels, deals and up-to-date information about the city.
Elliott L Ferguson, II, president and chief executive of DDC, said: "Our website is one of the most important ways we communicate with potential visitors and locals, and after a year where travel has been decimated, it's fitting to start off 2021 with a fresh look at the destination as we have an eye toward recovery.
"Users will also find detailed information on virtual and appropriate in-person ways to celebrate opportunities this year as we look forward to DC's phased reopening and signature events including the National Cherry Blossom Festival, July 4, DCJazzFest and beyond."
The revamped washington.org features latest travel information on safety measures and restrictions as well as long-form stories, photography and video.
It also offer enhanced meetings and convention tools and hotel, dining and attraction deals that are tailored to visitors.
Group tour operators can prepare before visiting with virtual itineraries and, in the future, take advantage of additional educational content.
Robin A McClain, senior vice president, marketing and communications, said: "One of the hallmarks of the site is major design-inspired articles that are published several times a year.
"The new design allows our 'free things to do' content to stand out in a way that will help engage a large audience as they begin to think about traveling again, perhaps before they've decided where to go, and ultimately inspire them to come to DC."
MMGY Global, a marketing agency specialising in tourism, provided strategic insight for the website project.
Robert Patterson, vice-president of marketing technology at MMGY Global, said: "Today's travellers are consuming content on mobile devices and expect content and recommendations tailored to whom they are and what is important to them.
"With these insights in mind, we focused our efforts on producing a content-rich, mobile experience to deliver a great user experience and reveal all that Washington, DC has to offer, creating a first-in-class destination website."