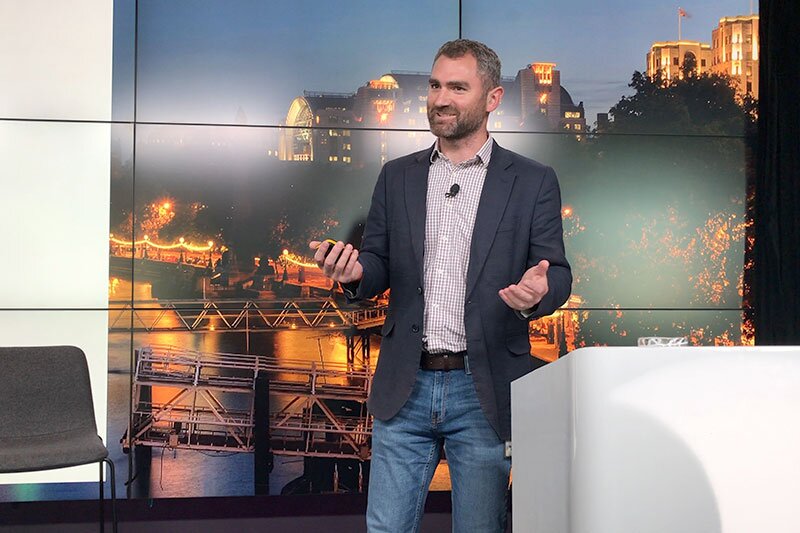 Get creative to achieve ROI on your marketing, Google tells travel firms
Travel brands need to invest more in their advertising creative if they are to see real return on investment from their marketing budgets, Google told a Travel Weekly Business Breakfast this week.
Ruairidh Roberts, Google industry head, cited Neilson research which indicated 5%-35% of marketing ROI is driven targeting and understanding audiences, but 50%-80% comes from creative.
Speaking as host of Travolution sister title Travel Weekly's annual M&A business breakfast, Roberts showed a Mercedes car advert to illustrate his point.
The first was a conventional 'vanilla' creative with the vehicle seen driving along winding mountain roads.
However, the second ad, which featured a small child wearing hand-me-down clothes, was developed after the impact of the first was properly analysed was more engaging and memorable.
Roberts said this second ad drove 500% better brand uplift on Google-owned video sharing site YouTube, than the first.
"Creative really drives ROI," said Roberts, "it creates emotional attachment to a brand and tells the public what it really stands for and why."
Roberts showed an analysis of Google data should of five leading travel brands, only one has seen a significant uplift in brand impact over recent years.
Although he did not name the brands in the study he did reveal the brand that had outperformed the others was OTA On The Beach, which has invested in TV advertising and branding.
"They have invested cleverly in a brand proposition. The rest have all gone through a merger or acquisition since 2004 but you see little change in brand recognition.
"They have not been driving the cheaper clicks, not driving brand recognition. Some have gone down over the period, some have not changed at all. Creative should be an area of investment.
"If a company goes through an acquisition they are looking for ROI so investing in good creative is clearly one of the areas to do that."