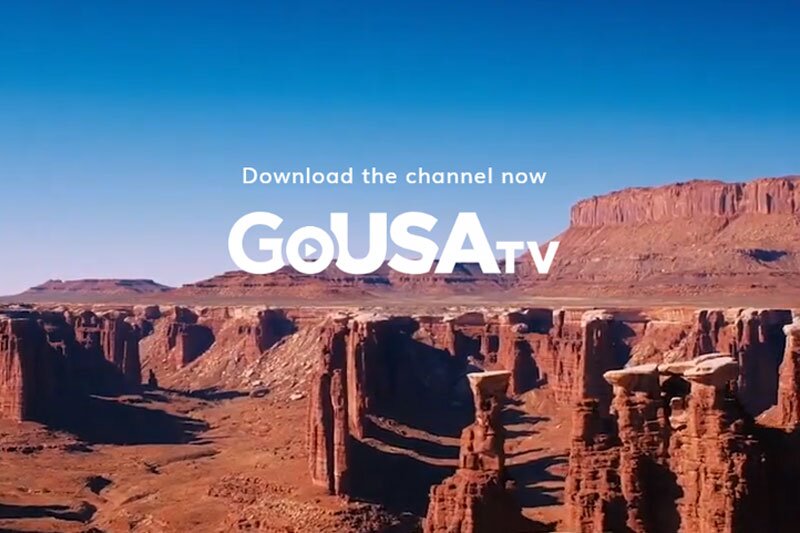 Brand USA streaming video app aims to inspire travellers
A streaming video app featuring US travel content aims to harness the power of entertainment to inspire overseas travellers.
The app is being provided by travel entertainment channel GoUSA TV as part of destination marketing organisation Brand USA's digital marketing.
Shows cover the great outdoors, road trips, food and drink and culture and events
New programmes and episodes will be uploaded weekly and GoUSA TV plans to expand its library to feature more themes and formats, including series, films and live videos.
Over the next few months, the app will sample GoUSA TV content through sponsorships, consumer and trade public relations and paid social media advertising.
The app launch is an extension of Brand USA's strategy to immerse audiences in an entertainment-led point of view of the USA and includes two new programmes:
• Ask A Local takes viewers across the US, with locals in each destination sharing travel tips.
• Lost and Hungry is a series from SORTEDfood, a group of British friends looking for food experiences as they travel across the US living by two simple rules – they can't go anywhere or eat anything unless it has been recommended to them.
Brand USA chief marketing officer Tom Garzilli said: "Bringing best-in-class travel video to smartphone users around the world is a huge opportunity to engage with audiences in a way no other destination marketing organisation ever has.
"Audiences today are more engaged than ever before and expect the content they love to be readily available on screens large and small alike.
"Streaming our content to millions of travellers through just a few taps of their finger is an exciting evolution of our strategy to deliver real, authentic storytelling that can inspire travel to the USA."