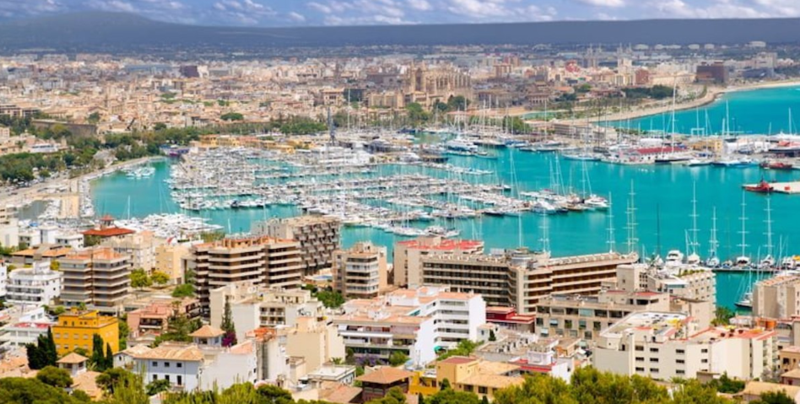 Lastminute.com reveals holidaymakers desire to have 'more control' over in-destination spend
35% more consumers booked all-inclusive holidays over last summer
UK holidaymakers still have an appetite for travel despite rising cost of living pressures and disruption from flight cancellations, latest data from lastminute.com shows.
The OTA attracted 27% more bookings in the summer peak this year than in July and August 2022.
Over a third more consumers (35%) booked all-inclusive holidays over last summer, indicating efforts to save on extra in-resort costs.
Spain was the most popular country this summer, with Majorca and Barcelona the top two destinations, followed by Italy, Greece, the Netherlands and Portugal.
The booking data shows Malta and Turkey as the stand out performers in terms of year-on-year growth.
Bookings to Malta rose by 78% across the two months, while Dalaman saw a 125% increase and Antalya achieved 56% growth.
Reigo Eljas, country director for Northern Europe, said: "We're delighted to see that nothing stops the Brits and their summer break, and this year they booked even earlier to ensure they got the best deal in the destination they wanted.
"Summer has been back with a bang, and despite headlines on the rising cost of living and increase in cost of holidays by 5% vs 2022, Brits always find ways to protect their summer holiday, with identical average length of stay in summers 2023 and 2022.
"What we have seen, however, is a notable desire to have more control over in-destination spend, looking at the increase for all-inclusive bookings vs 2022.
"It's also no surprise that travellers are looking to find great value more than ever, with a very large increase in bookings vs 2022 in destinations where the pound goes a long way in locations such as the Turkish Riviera.
"The large increase in the Algarve (+73) and in Malta (+78%) this summer vs 2022 make us think these may be the destinations to rocket in 2024."