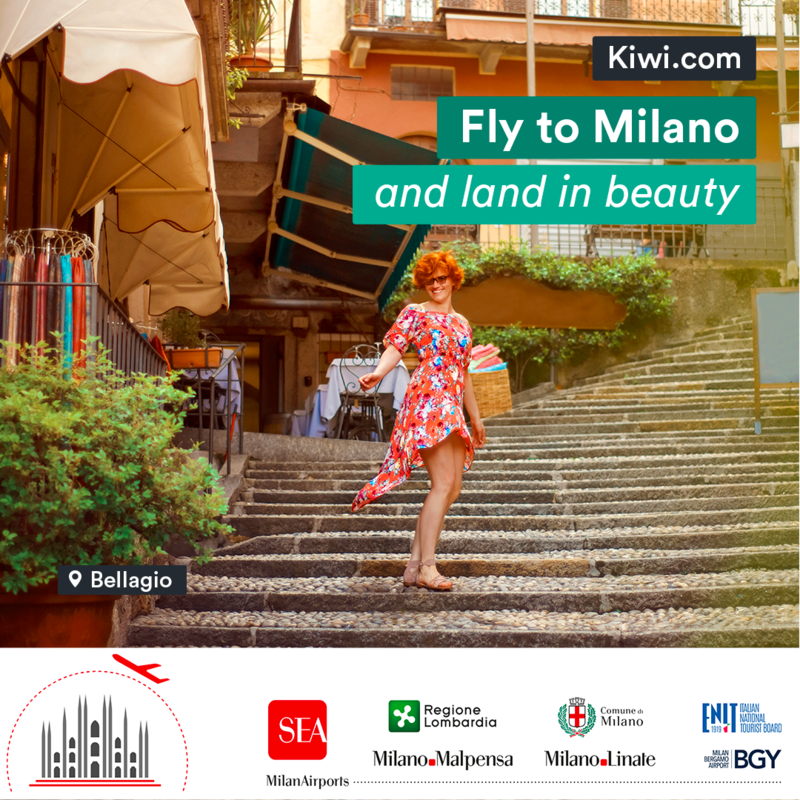 Kiwi.com supports campaign to entice more visitors to Milan and Lombardy from north America
The OTA is working with airports and tourist authorities on the three-month 'Land in Beauty' campaign
Kiwi.com is working with partners in Italy to inspire Americans and Canadians to visit the Lombardy region as part of a new campaign.
Land in Beauty is a collaboration between the OTA and SEA Airports of Milan together with SACBO (Bergamo Airport), Milan Municipality, Lombardy Region, and ENIT, the National Italian Tourism Agency.
They have launched a three month digital campaign to increase awareness of Milan and Lombardy as a destination for incoming tourism from North America.
Kiwi.com will support this through its digital channels and a blog post focused on Milan's city attractions and the sights around Lombardy, sponsored posts on social media, email campaigns, and banners.
Marco Magnasciutti, senior key account manager at Kiwi.com, said: "We are very pleased that airports in the region together with Italian Government Tourist Board and tourism boards of Lombardy and Milan have chosen Kiwi.com as a platform from which to inspire travellers.
"Thanks to our vast customers' database, we can inspire American and Canadian tourists to visit the destination and, moreover, find a range of routes and affordable options to reach this beautiful destination."
Vittorino Capobianco, head of destination management at SEA Milan Airports, added: "This summer season campaign represents a successful cooperation between aviation, travel providers, and Milan/Lombardy destinations.
"We believe Kiwi.com is the right choice for us with the goal to inspire travellers, considering the great customer base and experience the company has with complex marketing campaigns."