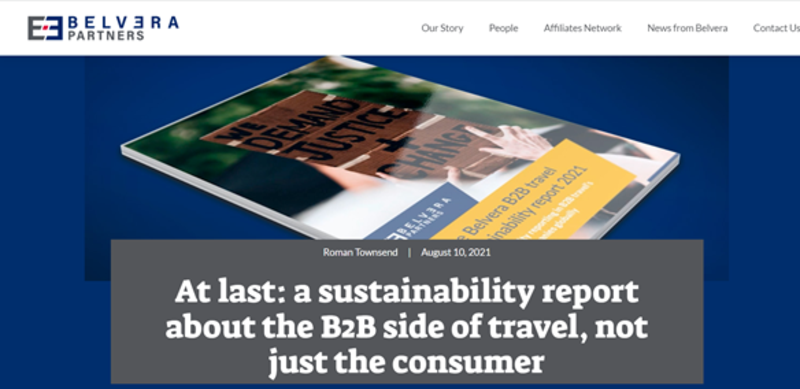 Just an eighth of B2B travel bosses are women, study finds
PR consultancy Belvera Partners studied the top 350 firms in the sector for a sustainability report
Just 12.4% of chief executives in the top B2B travel sector are female, according to a latest analysis.
The study from PR consultancy Belvera Partners looked at the world's top 350 B2B travel companies.
As well as the low representation among chief executives, there were just 12.1% of Chairpersons.
The sub-sector that had the highest number of female chief executives and Chairs is Hospitality Schools with 29% and 43% respectively.
The worst performing areas were Hotel Distribution and Sales and Aviation, with just 5% of chief executives and 3% of chairs respectively being female.
This data is taken from a new chapter edition to the Belvera B2B Sustainability Report 2021: sustainability reporting in B2B travel's top 350 companies globally.
Roman Townsend, managing director of Belvera Partners, said: "Sadly the results of this research don't come as too big a surprise to me and I suspect many others in the industry will feel the same way too.
"So why do this? We were determined to establish the data to generate further discussion around this important topic.
"I encourage you all to share these statistics and watch-out for further data as we track this over the years.
"We have also looked at how many of the top 350 B2B travel companies are led by a non-white person and we´ll be releasing that data soon: spoiler alert, the figures aren't encouraging."
The full Belvera B2B Sustainability Report analyses the current state of sustainability reporting in B2B travel by reviewing the websites of the top 350 organisations.
It finds how many have published a report, clear policies or other information related to the topic, in addition to looking at how many have female bosses.