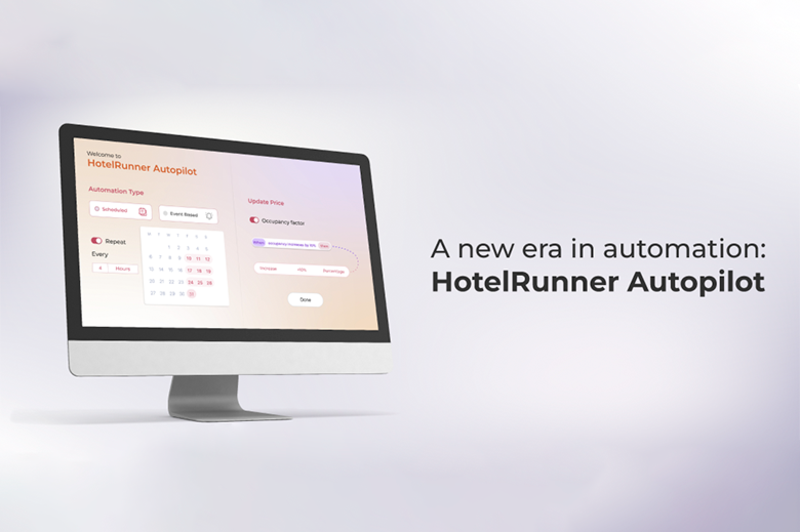 ITB 2023: HotelRunner ushers in era of data-driven decision making with Autopilot
Launch of AI platform Autopilot aims to automate many day-to-day operations of accommodation suppliers
A new technology solution launched by HotelRunner at ITB in Berlin this week aims to automate hotels' sales, distribution and operations processes.
Autopilot comes after last year's unveiling of the hospitality technology supplier's Insights platform and January's successful $6.5 million Series A funding round.
HotelRunner describes Autopilot as an "AI-driven, intuitive, and smart platform to automate the sales, distribution, and operations of accommodation providers"
It is capable of managing daily operations like marketing and pricing utilising insights from reservations processed by HotelRunner which have grown three-fold in the last year.
Ali Beklen, founder and managing partner of HotelRunner, said: "The Autopilot platform is a crucial component of our comprehensive vision to serve and advance the travel and hospitality industries.
"We began the era of data-driven decision-making in hospitality with the launch of the Insights platform in November last year.
"With the Autopilot, we firmly build upon this vision, cracking the doors of a new era where software serves people, rather than the other way around."
Autopilot draws from extensive research and development and industry experience and was developed to enable operators to interact with the entire tourism ecosystem.
HotelRunner said: "Not only it enables a property to automate its operations, but also evolves to encompass the collective knowledge of all industry players contributing to a property's success.
Arden Agopyan, founder and managing partner of HotelRunner, said: "With our innovative Autopilot technology, we challenge conventional wisdom in hotel management and offer a fresh perspective to the industry.
"By leaving manual processes behind, we offer our partners effortless efficiency and strive to increase their profitability.
"Driven by AI and evolving constantly, the Autopilot is just the starting point of the revolution we aim to ignite in the travel and hospitality industries.
"We are setting a new standard for industry players to do business and interact with each other."