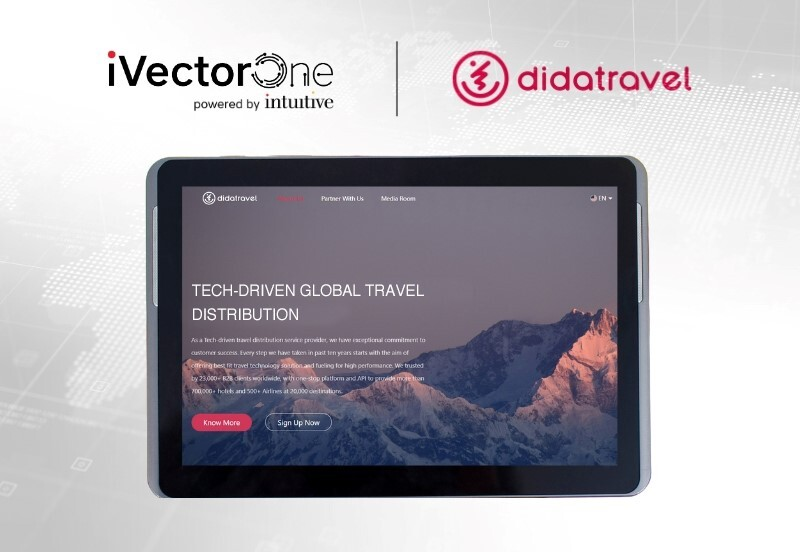 intuitive announces two-way strategic partnership with DidaTravel
The deal enables DidaTravel to expand their accommodation options and contributes to the growth of iVectorOne's supplier network
Intuitive and DidaTravel have announced a new partnership which will unlock new opportunities for both companies.
The strategic deal will see DidaTravel have access to strengthened hotel connection capabilities and intuitive strengthening its foothold into the Asian market.
The international travel distribution provider headquartered in China, DidaTravel, will integrate with intuitive's 'iVectorOne' API, to gain access to a wide selection of hotels.
This is to complement their existing inventory and will allow them to provide a broader range of choice for their customers.
DidaTravel will also contribute in expanding iVectorOne's supplier network by distributing their portfolio of over 1,000,000 worldwide hotels.
The integration will enrich the hotel aggregator solution's distribution capabilities, providing customers on the platform with access to a wider range of accommodation options from DidaTravel's extensive portfolio.
The partnership "propels" intuitive's expansion into new markets and extends their presence into the Asian market.
Andy Keeley, commercial director of intuitive, said they're "delighted" to partner with DidaTravel.
"We are very pleased to be partnering with iVectorOne on this two-way strategic partnership which will enable us to further expand our global accommodation portfolio while at the same time playing a key role in expanding iVectorOne's supplier network, in particular across the most demanded destinations across Asia Pacific," added Rikin Wu, CEO of DidaTravel.