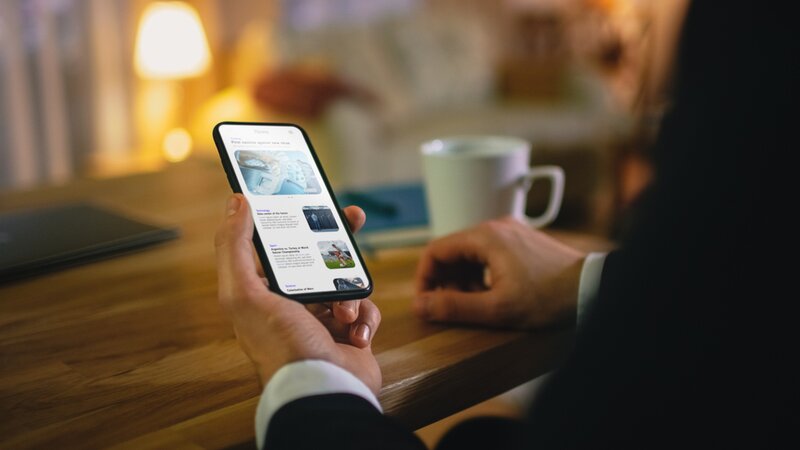 Industry giants launch first global coalition for trusted reviews
Cross-industry companies commit to a process to tackle fake reviews
Industry giants Amazon, Booking.com, Expedia Group, Glassdoor, Tripadvisor and Trustpilot have announced they have teamed up to launch the global Coalition for Trusted Reviews, a cross-industry collaboration committed to protecting access to trustworthy consumer reviews worldwide.
Together, members will define best practices for hosting online reviews and sharing methods of fake review detection with an aim to stop fake reviews at the source.
The companies met in October, 2022 at Tripadvisor's Fake Reviews Conference, when attendees heard from experts in government, academia, and the industry at large on common challenges and potential mitigation approaches related to the issue of fake reviews, which resulted in the coalition.
The group has since agreed to engage in several key areas to protect consumers and partners from fake reviews, working to help ensure the public is not misled by fraudulent content, including industry alignment, best practice sharing, information sharing and advocacy/
It's said to be "dedicated to upholding the highest standards of integrity, transparency, and accountability. Through collaborative initiatives, they aim to set new standards for maintaining the authenticity of reviews, instilling confidence in consumers worldwide".
Coalition members will meet in Brussels on December 5-6, 2023 at the second conference, which will be organised by Amazon this time.
Dharmesh Mehta, vice president of worldwide selling partner services of Amazon, said: "Through greater collaboration and sharing across industries, including information on fraudsters' tactics and how they operate, we can more effectively shut down fraudulent review activity, deter other bad actors from attempting to game our systems, and protect more consumers."
"With more than 300 million verified reviews from real guests on our platform, we are actively invested in ensuring the ongoing credibility of our program, both for travellers and our partners,"
Spencer Mott, chief security officer at Booking.com, said: "From machine learning fraud detection models to custom-made tooling for our teams of experienced moderators, we are continuously enhancing our efforts, including through collaborating with this coalition of likeminded platforms. "
"Together we can explore best practices and learn from each other, thereby increasing awareness across the industry to the benefit of an even wider array of consumers and businesses."
CJ Allen, vice president, marketplace experience & trust of Expedia Group, said: "Authentic reviews are crucial for travellers when booking accommodations, destinations, and experiences.
"We use technology not only to detect fraudulent postings but also to implement a human touch, further validating the honesty and transparency of reviews.
He added: "Expedia Group takes pride in participating in this coalition to combat these fake actors, who pose a direct threat to our industry's most valuable asset: trust."
Becky Foley, vice president, trust and safety of Tripadvisor, said: "The trust that consumers and partners have in our platforms and businesses is a top priority for the members of this coalition, all of whom agreed to join together to fight fake review content on the Internet.
"Combating these operators, particularly those attempting to sell fake reviews to companies looking to improve their online reputations, will be an immediate area of focus.
She said: "These actors often operate outside of jurisdictions with a legal framework to shut down fraudulent activity, making robust cooperation even more important."
Carolyn Jameson, chief trust and consumer officer of Trustpilot, added: "At Trustpilot we're always innovating, searching for different avenues to take on fake review sellers and businesses who try to manipulate feedback written about them.
"Greater collaboration and sharing of ideas across the reviews industry, through the Coalition for Trusted Reviews will undoubtedly be a major boost in the global fight against fraud and deception as we work to combat those who seek to undermine trust online."