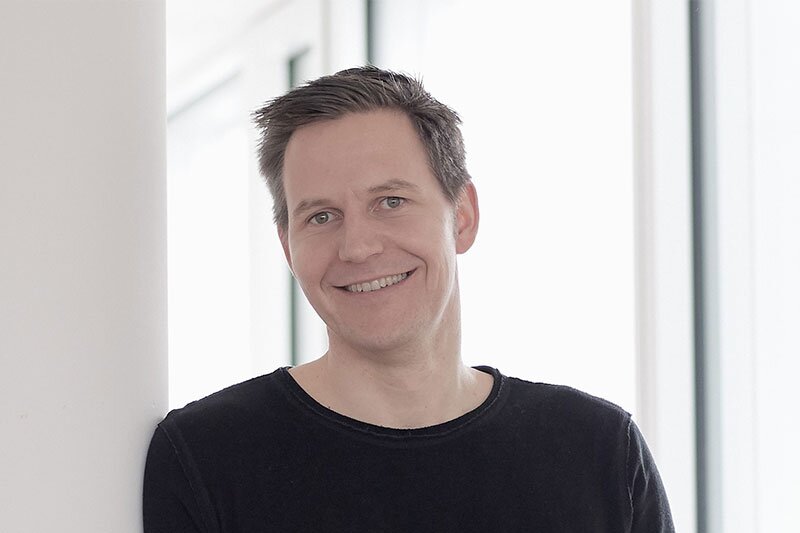 Guest Post: Trivago boss's three top trends to emerge from the coronavirus pandemic
Axel Hefer looks at the key changes in travel a year into the COVID-19 crisis
Axel Hefer, the chief executive of hotel comparison site Trivago, looks at the emerging trends in travel a year into the COVID-19 pandemic
One year after the global spreading of the Coronavirus, starting in Northern Italy, travel is not what it used to be.
Coming to an almost complete standstill early in 2020 we have seen significant changes in travellers behaviour since, some of them are here to stay, at least for the foreseeable future.
But the pandemic has not only been a crisis of global travel, but also a once-in-a-lifetime (I hope) opportunity to double down on analysing and scrutinising travel trends so that we are ahead of the game when travel resumes in full.
Now that COVID-19 vaccines are being approved and released, how can travel brands tap into pent-up consumer demand for travel in 2021, while balancing their need for confidence and safety?
Following are three important threads that I see being woven through the fabric of travel in the near future.
A new appreciation for travel
Prior to the pandemic, travel had become more popular and convenient than ever. Between 2014 and 2019, the number of global air passengers increased nearly 37% to more than five billion.
The rise of alternative and peer-to-peer accommodations had given us an almost unlimited number of choices — from rainforest treehouses to geodesic domes — for kicking back or exploring new places.
Unfortunately, the pandemic made us all realise how vulnerable our travel infrastructure is to a virulent microbe.
For this reason, generations of consumers will never look at travel the same way again. It's not hyperbole to believe people will never again take travel for granted.
COVID-19 inspired many people to finally see that one of the most fulfilling parts of their life is traversing other places, and that is something for which to be thankful.
The global crisis has underscored the reality that every moment in life counts — and moments not sitting on our couch count even more.
Going forward, it's important that travel brands and experiences connect with travellers' emotional needs to break away from the everyday as travel should be seen as an extremely important way to connect and break out of daily routine – not as a commodity.
The rise of the getaway
As I mentioned above, the pandemic did not shut down travel completely. But it did force changes, making travel more localised and more highly curated than ever before.
I don't expect these trends to disappear although long-distance travel will return over time.
For many people, the getaway became vital to their mental health and wellness. Whether an essential worker battling on the frontlines or a displaced office employee trying to stay productive with a laptop at the dinner table, people need an escape from the everyday grind.
Quick, safe getaways have replaced longer vacations, while enabling stressed-out travellers to scratch their itch for relaxation, spontaneity and socially distanced adventure.
Data from US-based non-profit AAA underscores this point. Their recent survey found that roughly 80% of planned vacation travel will happen via car.
Moreover, many of the top destinations travellers prefer offer myriad outdoor activities, including Denver, Phoenix, Colorado Springs and Myrtle Beach, South Carolina.
Smart brands have responded, and brands that adapt to new travel behaviours will see success in 2021.
For example, with airport usage down, Hertz recently offered a special promotion for road trippers renting from their neighbourhood car rental locations.
In a campaign focused on the return of the road trip, Choice Hotels highlighted low gas prices and the availability of road trip travel to push travellers to book trips closer to home.
Clearly, the getaway is here to stay, which brings me to my next point. The need for local connections.
Curating a new travel experience
With travellers staying closer to home, travel brands have a significant opportunity to create stronger connections with consumers by helping them ensure their getaways are as enjoyable as they are safe.
Pre-pandemic, it was easy for travellers to find information to match their needs in tourist hot spots from New York to Paris, Sydney to Buenos Aires.
But with consumers now looking for destinations off the beaten path, they will need new sources of information.
Not only will they want, for instance, to know the best neighbourhood coffee shops and local hiking trails in Colorado Springs; they will also have to understand any Covid-19 restrictions and health precautions they need to take.
After all, vaccines won't necessarily eliminate the virus from our world, and different countries will continue to have varied travel restrictions and protocols for visitors.
More and more, travellers are turning to local-centric content to organise their getaways. User reviews, blogs, vlogs and other sources of intel from brands, influencers and consumers on the ground are becoming critical to the planning process.
This type of content not only reveals hidden gems for the traveller, but also helps them feel secure that precautions are being taken.
The travel brands that succeed in this new landscape understand this and will help curate the getaway-planning experience to take the hard work off the traveller's shoulders.
In conclusion…
Savvy travel brands are transforming to meet the changing needs of consumers, and we will continue to do so.
It's clear that the only thing constant in our world is change, and we are adapting to stay ahead of these changes.
Just like auto manufacturers moved to making smaller cars after the oil crisis of the 1970s and, 40 years later, shifted to making electric vehicles, industry leaders with a clear-eyed view of travellers in the "new normal" are rising to the occasion.
With travel being so important to health, wellness and global connections, we look forward to defining the future.