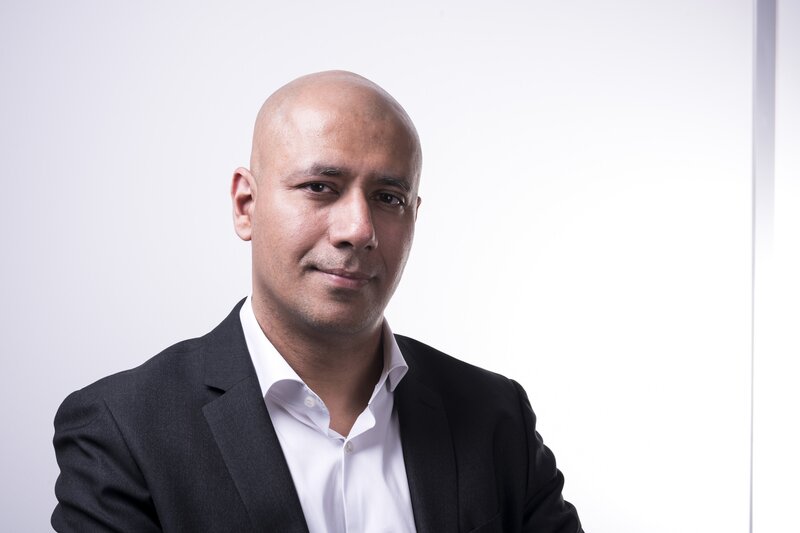 Guest Post: Travel will grow when it reflects the true diversity of the world
AccuraCast's Farhad Divecha says travel marketing should reflect the diverse societies we live in
Farhad Divecha, managing director and founder of digital marketing agency AccuraCast, says travel should reflect the diverse societies we live in
The word diversity has been said and heard extensively in recent years.
As tragedies and landmark events took place around the world, stemming from discrimination, businesses have been forced to look at their own culture; from how they recruit staff to how employees are treated.
Although some are dubious about the various inclusion and diversity reports being rolled out, and how effective they will really be, it's one step closer to society accepting everyone as equal – not just in our personal lives, but our work lives too, where we spend most of our time.
What I think needs to be considered more is do we believe that inclusivity is reflected authentically within marketing. 
Many may think that this issue doesn't affect the travel industry. After all, travel has always been about connecting people from different backgrounds, races and cultures, and coming together to celebrate those very differences.
In fact, a survey of over 2,000 adults in the US found that more than half (53%) believed it essential to learn about new cultures and gain perspectives on new ways of life when travelling.
Over half (58%) believed it vital to learn about the culture of the destination they are visiting, and half want to explore a new culture that is different from their own or spend time with local people from the destination. It is the crux of travel.
So how is it that some curious travellers feel unwelcome or uncomfortable in that magical world? A feeling that is often not created by the locals of the destinations themselves, but rather those who market to would-be explorers like you and I, and your customers. 
When we look at a travel advertisement now, it's often aimed towards one specific demographic profile and ignores other audiences – sometimes the very audience that has purchasing power.
If a Black man, a transgender person, a gay couple, a mixed-race solo traveller, or a multi-racial family can't see themselves being represented in a travel brand's marketing; how can they feel encouraged to book a trip to that destination? After all, what you can't see, you can't be. 
It's not just adverts but wider media too. Last year, a well-respected travel writer wrote about how we're missing out by seeing the world through a white lens – a result of the lack of diversity among travel writers.
He discussed how travel articles on India always consisted of 'tired old cliches of cows and slums, followed by spas and indulgence'.
He argued that if you read an article on India by a writer of colour, you'll discover a different side to the country.
An interesting point he made was that terms like 'colonial charm' are still used in abundance – words he thought may evoke decadence and elegance to a white Brit, but represent oppression to someone of African, Caribbean or Indian descent. 
Although recognising this issue is a small victory, I can't help but also wonder about other under-represented communities – not just the Black, Asian and minority ethnic groups, but also the LGBTQ+ community and those with disabilities.   
In my opinion, it is vital that these communities are equally represented. And by not including them, travel companies are missing out.
In fact, the LGBTQ+ community, for example, have $3.7 trillion spending power globally – yet ad spend directly aimed at LGBTQ+ consumers is disproportionately far lower. Could this be because companies don't know how to communicate inclusively? 
Pride month has come and gone, but LGBTQ+ travellers, just like every other minority have not disappeared like the rainbow icons and token flags.
It's high time that everyone in the travel industry comes together to make a conscious effort to include and reflect the diverse society we live in today – only then can we grow. 
This isn't an issue that'll be resolved overnight. But by having these conversations about, and more importantly, with people from diverse backgrounds, we can start to change the face of travel, and everyone can benefit.