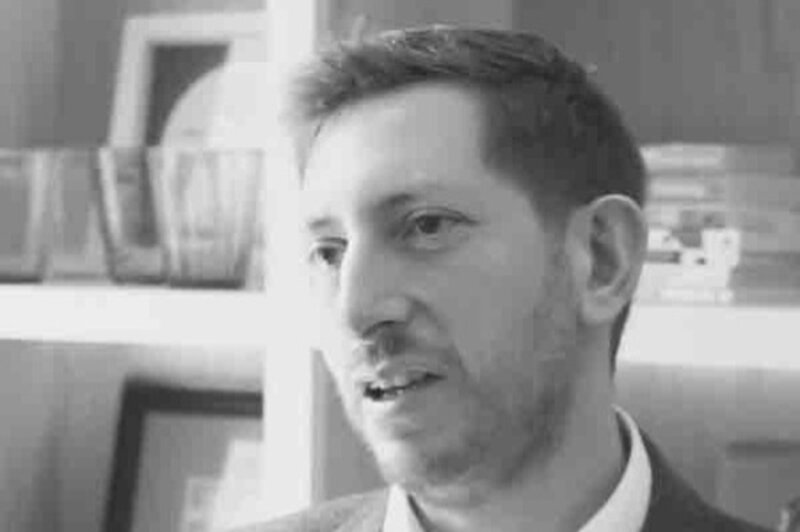 Guest Post: Travel industry yet to solve online abandonment
Personalisation across the customer journey offers a remedy, says Yoel Marson, chief tech officer of Ve Global
Personalisation across the customer journey offers a remedy, says Yoel Marson, chief tech officer of Ve Global
Customers across Europe are now more hesitant to commit to an online booking than this time last year, as shown by soaring website abandonment rates in the travel industry, with hotels (97.7%) and airlines (94.6%) from Germany, Austria and Switzerland (DACH), the hardest hit.
This is according to the latest data released by martech company Ve Global ("Ve"), who analysed behavioural trends from hundreds of thousands of online travel sessions across Europe. Booking abandonment online, where users begin but fail to complete a purchase, stood at an enormous 92.8% in the second half of 2017, up from 85% in 2016.
While the entire industry continues to invest heavily in digital, this data clearly shows that consumers in every subsector of travel are spending more time browsing their options before committing to a purchase. This represents a considerable worry for travel companies allocating vast sums of their marketing spend to the digital ad space in order to attract people to their websites, only to lose them in the booking process.
DACH customers ranked the most difficult to win over with the highest average website abandonment rate (95.9%), just ahead of their Russian counterparts (95.4%). Irish companies performed best in turning browsers into bookers with a rate of just 89.3%, with UK travellers almost as keen to seal their bookings (90.6%).
Subsector specifics
In terms of subsectors, much-maligned travel agents are suffering most from tip-toeing window shoppers, losing 97.4% of online bookings during the checkout process across Europe, more than any other travel vertical. This trend rings true in the UK and Spain, and travel agent abandonment rates remain high in most other major markets on the continent.
Hoteliers also experience their fair share of frustration, with only one in twenty would-be bookings ending with a confirmed reservation. Customers were less hesitant when it came to booking flights however, with 10% of flights completed online once the process had started.
The most clinical sub-sector in online travel was reserved for the more low cost options with Coach and Ferry companies boasting the best performances, converting 15% of active traffic into bookings.
Mobile first but desktop dedication remains
Many commentators have been quick to write off desktop devices, as the reservation process inches towards a mobile-first environment. There is weight to these claims with more bookings in total made on a smartphone or tablet than on desktop across Europe, albeit to different degrees.
The DACH and UK markets have the lowest levels of mobile migration, with desktop still accounting for 42% and 40% of sales respectively. Irish consumers again top the field with 64% of online bookings either made on a smartphone or tablet device.
However, Ve data indicates that customers using desktop have a higher chance of success once the booking process has begun, with the channel registering a lower abandonment rate than pocket-sized alternatives.
One in ten online browsers who begin the booking process via a desktop/laptop will complete it first time around, with the other 90% often stopping to further compare the market and consider their options. While seemingly a small ratio of browsing sessions to actual bookings, this 10% conversion rate actually puts desktop ahead of mobile or tablets devices in converting traffic to bookings.
The hit rate falls to approximately one booking for every 20 checkout sessions carried out on a smartphone, which is not only lower than desktop browsing, but also tablet where 6.6% sessions end in a successful booking. This indicates that travellers are not yet as comfortable in booking via their phones as on their personal laptops or computers but mobile is still more often the first port of call when researching.
Personalisation at scale
What is overwhelmingly clear from this data is that abandonment is still a major issue within the travel sector in Europe. For businesses, it's no longer about attracting traffic, it's making it stick. Website performance at the booking stage, while seemingly the final step in the process, is actually the tip of the iceberg in terms of the abandonment challenge plaguing Europe's travel industry.
While the industry continues to digitise, there's now an increasing number of ways to 'weaponise' the customer data being collected that could begin the fight back against online abandonment. One example where a travel company managed to awaken its customer data to solve their abandonment issues is coach tour operator, Shearings Holidays. Of the methods available, Shearings chose hyper-personalised display retargeting to shore up its booking funnel from abandonment through dynamic retargeting ads.
They served ad creatives and messaging based on each user's individual customer intent data, booking summary or stage in the booker journey to boost conversion rates. Using a combination of proprietary and second party data, Shearings could accurately retarget more niche particular segment with ease, resulting in a significant rise in online bookings per campaign and reduction in CPA on marketing activity.
Precision marketing
This precision approach is the key to unlock the potential in checkout abandonment. There is no average customer. Marketers have long struggled against the complex diversity of their audiences and the impossible task of creating real-time, relevantly personalised experiences.
Today, Ve builds the technologies to deliver this through anticipatory analytics, catalysts, and triggers that autonomously interact with each other to empower merchants with full-funnel, automated consumer acquisition and hyper-personalisation.
At the heart of it, to tackle increasing abandonment, travel companies must not only meet customer expectations but anticipate and inspire decisions with real-time, predictive and intent-driven interactions.