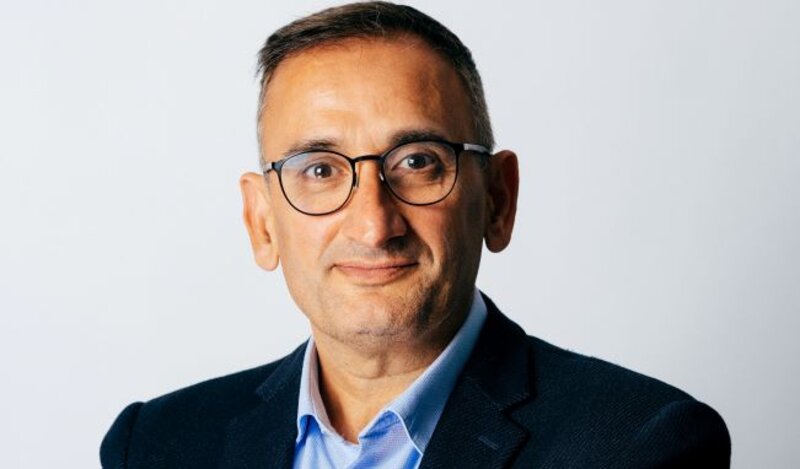 Guest Post: Taxis at the front of the queue of the 'hyperlocal' mobility trend
Autocab's Safa Alkateb says the taxi sector will play a key role in getting people on the move again
Safa Alkateb, chief executive of Autocab, says the taxi sector will play a key role in getting people on the move again post-pandemic
As we emerge from the winter lockdown, we're beginning to gain a clearer picture of how we're likely to work, shop and travel in the future.
Staying local, for example, is a trend that looks almost certain to continue.
Despite the re-opening of large retail stores, shoppers haven't flocked to the high street in the same numbers as pre-pandemic, with people using essential shops and services in their local towns rather than travelling to city centres.
Recent data backs this up, showing that, in cities, the percentage drop in public transport use is greater than in small or medium sized towns. McKinsey has described the changes we're seeing as a move towards 'hyperlocal' mobility.
The Coronavirus pandemic has presented numerous challenges for the taxi and private hire industry. But a desire to stay local opens up huge opportunities.
Many taxi firms are run by local operators with a focus on and a supreme knowledge of their communities. Three of the top priorities affecting our return to 'normal' could also be key to the taxi industry's recovery.
The move to hybrid working
Most people agree that hybrid working will be widely adopted by firms, with staff splitting their time between home and the office.
This, in itself, will change the landscape for commuter travel before you even consider any lingering nervousness or hygiene concerns about taking public transport. The alternative, however – city centres full of cars – is not the answer.
McKinsey's report predicts a big decrease in private care usage over the next ten years, which suggests we are also not keen to commute in our own cars.
People want transport options that can take them from villages and towns into city centres, safely.
Taxis have been on the frontline throughout the pandemic, transporting people to and from medical appointments and vaccination centres, safely.
Many have embraced technology to do this, enabling people to use passenger apps to book and pay directly from their phones, for example.
They have put numerous other hygiene and safety processes in place and have proved themselves to be a safe way to travel.
Home deliveries
The pandemic has been a defining era for home deliveries. Online shopping is no longer the domain of just large retail and hospitality.
Thousands of businesses have made home delivery an option, and it's likely to be a channel they'll maintain post lockdown.
We're even beginning to see the launch of same day delivery services from companies without the scale of Amazon.
Some are offering to deliver surprisingly small quantities of items – cereal or tea bags, for instance – for ultimate 'need it now' distress purchases.
Taxis are synonymous with convenience and they have capitalised on the home delivery trend.
Many have struck up partnerships with local grocery stores or restaurants – helping small businesses, in particular, to continue trading by using taxis for the delivery element of their services.
Tackling emissions
Green issues are set to top the agenda again post-pandemic. With the G7 Summit and COP26 both taking place in the UK this year, achieving targets to reduce emissions in cities and within communities will be a huge priority.
As well as helping to reduce the number of people taking their own cars into city centres, we'll also see an increasing number of hybrid and electric taxis, both in development and on the roads.
The taxi industry is working hard to demonstrate its commitment to cutting emissions and ensuring its fleets are an environmentally friendly alternative to other forms of transport.
Despite the strain felt by the taxi and private hire industry since March 2020, many businesses have adapted and identified new sources of revenue that will continue beyond Covid-19.
Taxi firms continue to play a pivotal role in their communities and will be there to get people moving again – safely, conveniently and cost effectively – when the time is right.