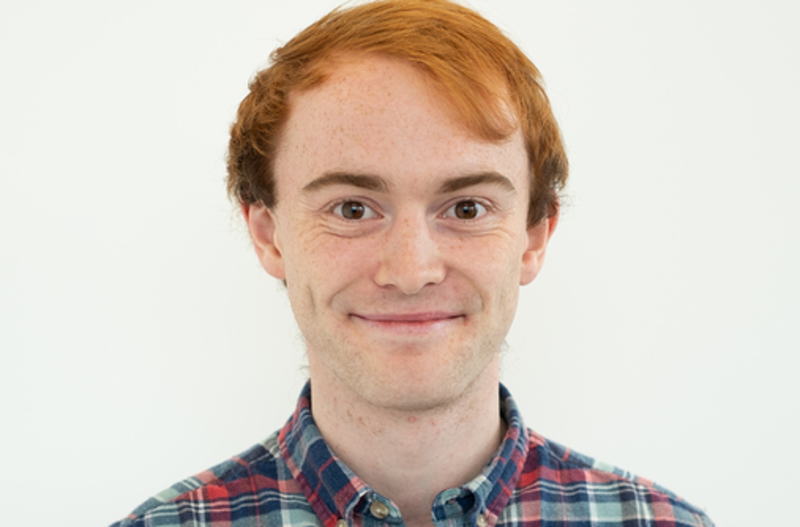 Guest Post: Rethink your advertising with these four interlinked steps
Alastair Poole of Incubeta NMPi on what travel firms must do now to be ready for when travel come back
Alastair Poole, account director at digital advertising agency Incubeta NMPi on the four steps travel firms must take now so they're ready for when travel opens back up
As the travel industry starts to re-open , the golden rule of marketing is to not presume everything is exactly as it was before.
Consumers have gone a year without foreign holidays and are understandably nervous about taking the next step to foreign travel.
Not only are there COVID rates and testing considerations at play, travel rules can change at a moment's notice, both here and in destination countries.
It requires a rethink in approach that can be implemented by following four simple, interlinked steps:
Inspire
The data from search patterns and social posts shows that people desperately want to go on holiday again, they're just not as sure where to go.
Countries they might traditionally look to for a holiday may be on the amber or red lists, so people are more open-minded than ever before to visit new countries.
A family may well want a pool or beach holiday while a couple who love to explore will still want to be active; the requirements have not changed.
It's down to travel companies to help customers expand their horizons and to inspire them to look to new destinations they hadn't considered previously.
Imagery is always key to actually show what's possible; whether it's snorkelling, climbing a mountain or relaxing by the pool.
Email is an obvious channel but travel companies need to be active on Pinterest and other visual social media with posts that excite.
The key is to remember to inspire people to travel to a destination because it delivers on what they are dreaming of in a holiday.
Safe travel should be in the message, but it doesn't have to be the lead.
People are looking for the same attributes in a destination they have always sought out, so this should lead your messaging. Safety reassurance can follow.
2. Adapt
It will come as no surprise to travel companies that being adaptable has become central to surviving as the industry emerges from a terrible year.
Two strategies stand out here. Crucially, with 90% of UK travellers saying that flexible cancellation is important to them, companies must ensure that their  policies have been updated to give potential customers complete peace of mind.
When it comes to marketing, the green list destinations are the obvious target. These need to be prominent in communications because travellers are naturally going to seek out resorts that do not require a period of isolation on arrival or return.
A top tip here is to have content ready to go for countries that might make the green list. It is an ever-evolving situation but islands are potentially more likely to go green before some larger countries.
Being ready to launch content at a moment's notice to inspire trips to the Canaries, Balearics, Greek Islands and Malta, for example, is highly advisable.
Travel companies also need to be adaptable to the new trend in booking duration – as a result of Covid people are booking breaks and holidays for longer than normal.
Airbnb put out a statement recently as it has seen the biggest rise in bookings for stays of a month or longer.
Having become accustomed to working from home, travellers are now showing an appetite to work abroad while on an extended break.
3. Reassure
Travel should always be more than just putting proverbial 'bums on seats'. Companies have always needed to show support for the customer and that is more important now than ever.
There is a big increase in people protecting themselves against unforeseen changes by booking everything with one company, alongside an increased use of the traditional high street travel agent.
Holidaymakers want to be reassured by another human being that their travel is going to be safe and they're going to be protected if things change.
This needs to be reflected in messaging. Travel companies need to reassure customers that they are being looked after throughout the entire holiday, not just one part of it. Rather than just giving flight times, for example, customers are looking for details on transfers and how they will be welcomed at the hotel.
They also want to know how Covid tests take place. So, an offer reassuring people they will get subsidised kits sent out to them, and the results sent back within the required time frame is crucial.
They will also need to know how they get a test in the resort before coming home, if required. Are there facilities at the hotel, or nearby in the resort
4. Inform
Customers are looking for detailed information about their holiday experience and this is where technology can really help. The mobile phone is key.
Whether it is for storing tickets and passes, or updating the customer on flight times, where to check in, gate changes or where a transfer bus can be found.
People are going to be more anxious as they travel to and from their destination, so keeping them fully informed is vital.
Every industry is prepared for its 'new norm', so much so it has become a buzz phrase.
Yet, it applies more to the travel industry because holiday makers are both more nervous and more flexible at the same time.
To tap into this huge demand for travel, and also reassure customers, travel businesses should follow this four-stage process.
Those who can inspire, adapt, reassure and inform will stand the best chance of emerging successfully from a year none would ever want to see repeated.