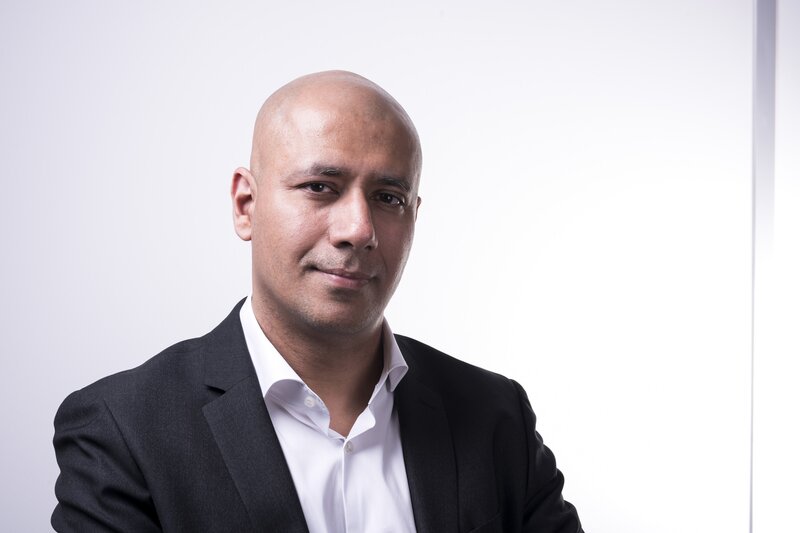 Guest Post: How travel marketers can capture the travellers choosing to fly solo
AccuraCast's Farhad Divecha says COVID-19 has created desire for people to travel alone
Farhad Divecha, managing director and founder of AccuraCast says the COVID-19 pandemic has built up a desire to travel, particularly among people who want to do it alone.
It's now coming up to almost a year since the pandemic entered our lives. In those 12 months, the topic of travel has constantly been up for debate.
Can we travel? Where can we travel? How long can we travel? What are the consequences for me if we do?
It's been a seemingly never-ending back and forth involving government officials, health professionals, members of the travel industry and of course, us; the consumers.
The fact of the matter is travel will return. It may not be tomorrow or next week or next month – but one day in the not-so-distant future, we will be able to see the world again.
Until that day comes, travel brands must not only look at how they meet customers' needs and concerns, but also what their customer will want.
While it's true that many are planning to make up for lost time by taking a family holiday of a lifetime, research by tour operator Cox & Kings1 has found that solo travel is the second most popular category for post lockdown trips – the first being couples' holidays.
Not only does this indicate that the effect of lockdown has encouraged many people to get out and explore as much of the world as possible, on their own agenda, but also shows that the very meaning of solo travel has changed.
No longer is solo travelling only the domain of eager student backpackers looking to travel South East Asia during their gap year, or single people looking to find themselves a la Eat Pray Love.
Now, it includes those who simply choose to travel alone, regardless of age, job and marital status. This increases the potential for travel brands significantly.
The Calm Before The Storm 
Our imposed confinement leaves many of us craving travel. Funny YouTube & TikTok clips of people recreating the experience of travel at home have struck a chord with millions of viewers.
But as we laughed and made light of the situation, each day, week and month that passed over the last year, made us dream of what we'd do when COVID is gone; where we'd go, and fantasise our perfect holiday as a means of something to look forward to in these bleak times.
Travel has always been in demand, but once we're ready to go, brands must be poised to cater to the huge influx of dream holidays that we've been afforded so long to plan.
Now is the time for travel marketers to look into what consumers are craving in a holiday… and what they are craving is something quite unexpected, particularly after almost 12 months of solitude: solo travel.
Now, it's over to the marketers 
So how exactly can travel brands take advantage of this growing trend? The answer is two-fold.
The first lies in a brand's advertising. When you're targeted by advertisements, the ones that grab our attention are those we can relate to.
If we see an ad that uses people that look like us, behave like us and think like us, we're more likely to see ourselves in that situation and the advert begins to convert.
So, advertising to solo-travellers must be solo-traveller specific.
This can involve simple considerations. from avoiding images of sappy couples, to addressing specific concerns around solo travel – like safety for women or finding future travel buddies for younger travellers.
The second is to ensure that when travellers are ready to book, the booking platform and process are conducive to solo bookings; detecting when a solo traveller is booking and offering relevant services like ride shares from airports and facilitating travel buddy pairing.
A great example of a brand successfully taking into consideration solo travellers' concerns, especially during the pandemic, was Amtrak's initiative2 on reserved trains – whereby bookings were limited so that passengers traveling alone would have an empty adjacent seat.
The key is to cater to these travellers from the very start, and keep catering until the very end of the journey.
The Future is Bright 
Looking back, Google searches for 'solo travel' had been on an upward trend for the past five years.
In fact, even in the midst of lockdown, solo travel accounted for 11% of trips taken by Britons, according to Abta3.
Data indicates the appetite for solo travel is still there, even now when we're not able to travel.  Clearly, the pandemic isn't deterring solo travellers.
In fact, during the pandemic, where social distancing is a priority, a proportion of travellers may actually prefer to travel alone, reducing their chances of contracting the virus.
Travel marketers need to look closely at this oft-overlooked and misunderstood sector, understand solo travellers; their desires and concerns, and ensurethey are well catered for.
1 Travel Weekly: https://www.travelweekly.co.uk/articles/383238/cox-kings-reports-increased-demand-for-solo-tours
2 https://www.amtrak.com/coronavirus
3 https://abtamag.com/2020/09/02/solo-travel-in-the-covid-age/