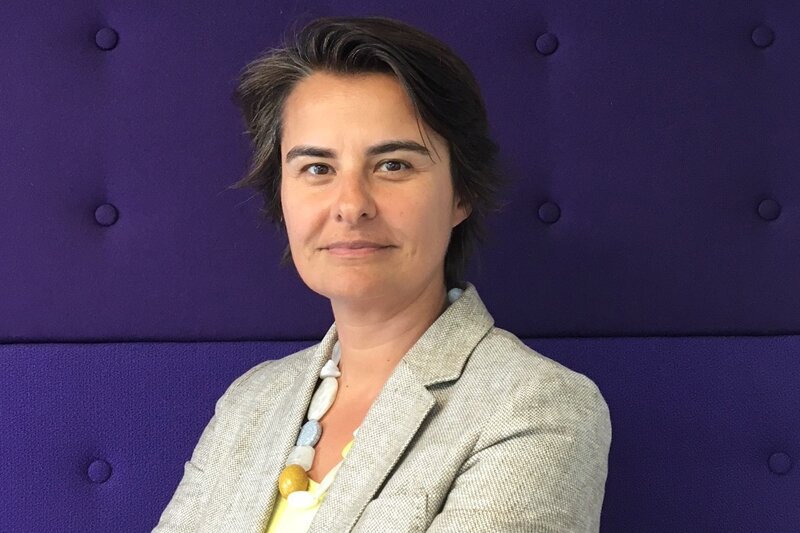 Guest Post: How technology is changing the world of business travel payments
Gain a competitive advantage, says Maria Parpou Barclaycard Commercial Payments managing director
Gain a competitive advantage, says Maria Parpou Barclaycard Commercial Payments managing director
As technology continues to shape both the business and consumer landscape, our perception of payments has fundamentally changed.
For example, take commuting on the London Underground in the early 2000s. Back then, if you had a weekly paper travelcard like I did, payment was a huge pain point. If you were unlucky enough to have your ticket expire on a Sunday night, you had to make sure you factored the Monday morning ticket queues into your journey time, and set off early to avoid being late for work.
Jump to 2007 when Barclaycard first started working with TfL to introduce contactless on the Underground, and since then payment has become a painless and almost invisible part of the journey, with commuters simply tapping in and out.
That same shift is happening in B2B, with new technologies able to take the pain out of payments. Business leaders are waking up to the fact that their finance and accounting systems can offer significant advantages, from saving time and increasing productivity, to securing discounts and improving working capital.
A boost to cash flow
While cash flow will always be a top priority for any business, we know that travel businesses in particular have an ongoing need to make up-front purchases before they themselves get paid. One piece of payment technology that can really help manage cash flow is virtual cards; one-time-use cards that allow buyers to pay suppliers upfront without affecting their cash flow.
The way our virtual cards work is that Barclaycard finances the purchase, and the buyer has a set amount of time to pay off their balance. The buyer can then use that additional working capital to invest in other areas, such as expanding into new markets, hiring new staff or creating new products.
An integrated future
One of the biggest trends we expect to see grow in the coming year is the desire to integrate payments directly into travel booking systems, in order to optimise the B2B payments experience. For example, we recently announced a partnership with Amadeus, the leading provider of advanced technology solutions for the global travel industry, which has enabled us to integrate our virtual cards solution, Precisionpay, into Amadeus' B2B wallet.
Because each virtual card is linked to one specific purchase, transactions can be automatically reconciled, saving finance teams huge amounts of time and effort compared to manually reconciling payments, and having to constantly switch between separate travel and payments platforms.
Trendspotting
I also expect 2019 to be the year that virtual cards piggy-back off the growing consumer appetite for mobile payments, in order to break into a physical environment – with business travellers able to use them on the go. For example, we're not far off being able to give business travellers the ability to pay for their T&E by generating virtual cards from a mobile wallet, operating over the Apple or Android payment rails. That card could be tied to an individual trip, for a specific duration, with set spend rules and policies. This would give the traveller all the flexibility of a 'per diem' expenses model, while giving the business all the data, productivity and control benefits of virtual cards.
The next trend to watch is the impact that PSD2 has on the travel industry, particularly 'secure customer authentication' (SCA), which will be introduced later this year to reduce fraud by making sure that buyers are who they say they are. Given their high volume of payments, travel businesses in particular will need to assess the extent to which their buying processes will be impacted, and consider whether they will need to revisit their current payment systems and behaviours.
In the longer term, I'm excited to watch the impact AI has on business travel payments, because I believe it has the potentially to enable fully integrated, personalised services. From a control perspective, AI could provide additional flexibility for on-the-go virtual cards, with the technology able to manage unexpected changes in itinerary where previously specific rules and policies would have hindered them.
In conclusion, payments are a fundamental part of every business' operations, but the way in which businesses make and take payments has not traditionally been seen as a source of competitive advantage. However, thanks to technology, that is changing, and the most successful travel businesses will be those that embrace the changes and take full advantage of them.