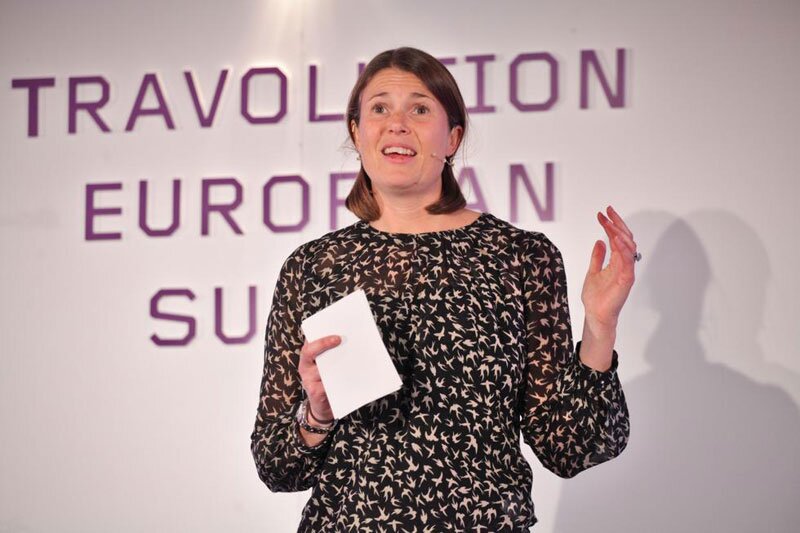 Guest Post: Consumer search habits are ever-evolving
Google UK director of travel Becky Power suggests how travel brands can drive effectiveness
Google UK director of travel Becky Power suggests how travel brands can drive effectiveness
During his time on the California coast, American author, Henry Miller observed that travellers would often react to the natural scenery in different ways. While some would be moved to tears by the awe-inspiring landscapes, others would simply complain about the lack of modern amenities. From this, Mr Miller concluded in his 1957 novel Big Sur and the Oranges of Hieronymus Bosch that for travellers, "one's destination is never a place, but a new way of looking at things".
Over half a century later this insight still holds true. Today, we can see that travellers are not just searching for places, but instead are increasingly searching for experiences that can inspire, excite and provide the new sense of perspective that Mr Miller describes. Greenberg research shows that in the 12 weeks leading up to a trip, there are 3X more searches for experiences than searches for hotels, and 8X more searches for experiences rather than searches for air travel. People are searching for things to feel, rather than places to find.
For travel brands, it's critical to know that engaging and assisting customers while they research – no matter what they're searching for – can deliver significant results. Research from Google has found that travellers who book activities ahead of their trip spend 47% more on lodging and 81% more on transportation than those who wait to book until they are at their destination – which illustrates the potential value of engaging with an audience during the research phase.
But the research phase is no longer something that happens exclusively before travellers embark on their trip. Research shows that almost half of experience bookings – 48% – are happening once travellers arrive at their destination – and the vast majority of these searches are happening on mobile. The window of opportunity for marketers to assist consumers on their journey has never been wider. An effective search strategy that is based on an understanding of current consumer desires is essential if marketers are to tap into this huge market and reap the rewards of assistive and engaging search advertising.
The Winter Experience
So what are consumers searching for today? As summer ends and winter begins, it's easy to assume that consumers are swapping their swimming shorts for skis – but search data shows how this is changing.
September is a crucial month for travel marketers looking to tap into snow-seeking consumers, as trends data shows us that searches for ski holidays start to shoot up like a ski-lift from the beginning of the month. However, this year searches in the UK for 'Ski holidays' have shrunk significantly – down 10% year on year – possibly by the ongoing uncertainty around Brexit.
In fact, as eco-tourism continues to grow in popularity, we are seeing significant increases in consumers searching for safaris rather than skis. Searches for Safari trips in Zanzibar are up 23% year on year, and following their appearance at the Rugby World Cup, searches for Namibian safaris rocketed up by 79% year on year. However, it's not just long-distance holidays benefitting. We are also seeing a lift in the number of consumers searching for UK based Safari Parks – with Longleat Safari Park benefitting from a 34% year on year increase in searches.
In fact, there is a broader trend in consumers looking to travel closer to home. Searches for local or UK based activities and experiences are showing significant uplifts – including a massive 15% year on year increase in searches for 'things to do near me'. Searches for 'things to do in Glasgow' are up 9% year on year, 'things to do in Bournemouth' is up 18%, and 'things to do in Cornwall' is up 17%.
Interestingly, 'things to do in London' is down -1% year on year – suggesting that consumers are more interested in exploring and experiencing the rest of the UK. There is a clear untapped opportunity is to capture a greater share of the traveller's wallet, even when they aren't travelling abroad.
Consumer search habits are echoing the words of Henry Miller. Travelling is no longer about visiting a specific place; it is an ever-evolving process, a mentality of openness to new experiences, a new way of looking at things. Even when they are right on your doorstep.
For marketers, there is an unmissable opportunity to help guide travellers on this journey that never truly ends.