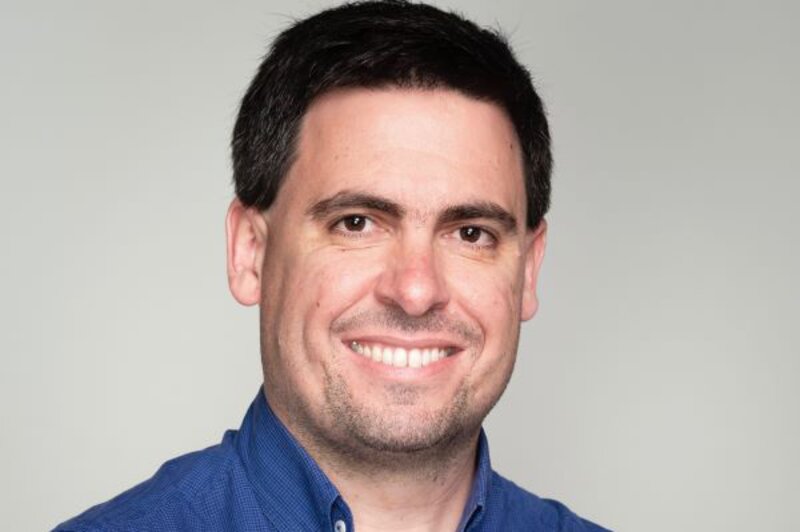 Guest Post: Accenture's six-point playbook for the new leisure travel sector
Miguel Flecha sets out the formula for the return of leisure travel post-pandemic
Miguel Flecha, managing director and travel industry lead  for Europe at Accenture sets out the formula for the return of leisure travel post-pandemic
Is it too soon for tourism? Whether looking overseas or closer to home, travellers are weighing up their vacation prospects.
For travel brands, winning back their confidence is a top priority. In a global survey of 9,650 consumers, almost one in two say they either have no plans to travel for work or will reduce their travel by half following the pandemic,[1] indicating a slower recovery for the B2B market.
So, today's industry stands to benefit from a play for leisure travellers, at least in the short-term, and a good place to start would be to ask what these consumers look like, and how their preferences are evolving.
The post-pandemic traveller
How do travellers in 2021 differ from those who explored the world before the pandemic?
Understandably, health and wellbeing are front of mind. Consumers are not only concerned about health issues, but they are also drawn to the wider area of integrated wellness.
With a market expected to reach $1.3 trillion by 2024[2], 24% of consumers would be extremely likely to book a wellness vacation in the next two years.
They would respond well to brands that cater to these needs, such as with enhanced fitness facilities or solutions to stress.
We can also expect consumers to favour holidays closer to home. Travel bans have focused attention on local communities, while many remain uncertain about booking holidays overseas.
There is also growing interest in conscientious travel. Almost six in 10 say they have been thinking more about sustainability since the onset of the pandemic.
They are not just in search of their own wellness, but also the planet's. Travel brands should think seriously about what these trends mean for them.
A leisure playbook
To flourish in the new industry, travel brands need to bring new energy to their interactions with leisure travellers. Here we outline some actions they could take.
Inspire the jaded
Booking a trip today can be onerous, with a need to research which restrictions are in place. Inevitably, some have fallen out of love with holiday planning.
Travel firms should regard this sentiment as an opportunity to inspire the market.
Memorable campaigns across social media can, for example, give customers a sophisticated overview of a location, which would differentiate the provider from its competitors.
Localise the message
A local strategy is vital when competing for the attention of customers across markets. How the brand interacts with travellers should look very different in the US, Europe, and China.
Consumers respond well to initiatives that are relevant to them. Services such as Amazon Explore connect customers to hosts across the world by offering local perspectives as a taster of an experience that they might one day try in person.[3]
Rethink loyalty
As customer preferences evolve, so should loyalty programs. Pre-pandemic initiatives were often designed with business travelers in mind, offering points to frequent flyers.
An alternative might be to design programs that not only return points, but also offer rewards based on the aspects of travel that consumers care about most.
By combining data from existing loyalty programs with third-party information, brands can offer granular insights through analysis of the wants and desires of leisure travellers.
Make it personal
Consumers today have high standards when it comes to travel-related content.
Many have come to expect personalised media that is responsive to who they are, where they are, and what time of day it is when they receive the communication.
To deliver sophisticated, scalable content, travel brands need to embed dedicated teams that can run tailored, data-driven, omnichannel campaigns in multiple languages across markets.
Unlock data value
Data is key to the leisure opportunity. As well as enabling the personalized marketing activities mentioned above, analytics drives efficiencies and helps brands prioritize marketing spend.
But simply gathering and storing data is only part of the challenge. Brands need the right technology platforms to unlock value.
They will find that cloud offers scale, agility, real-time monitoring, and access to advanced machine learning tools.
Deliver on your promise
If the experience doesn't match up to the promise, all your hard work reconfiguring marketing, data and loyalty count for nothing.
Being able to deliver on new customer expectations, such as intuitive contactless interfaces, is vital. In practice, this means going contactless across the customer experience, from check-in to in-room automation, through service delivery to check out.
Conclusion: Era of opportunity
The pandemic has reset the world's approach to travel. When consumers travel for leisure, they have different expectations than they did before 2020.
Similarly, as international travel resumes, executives will have new ideas about traveling for business.
After the pandemic showed that workers can be productive wherever they can open a laptop, we have seen growing interest in hybrid approaches to work[4].
In time, the traditional business trip could therefore be transformed into an experience that balances work and play.
For travel and hospitality brands, the changes to come herald a new era of opportunity. If they can innovate and work with data, they can thrive whatever comes their way.
[1] https://newsroom.accenture.com/news/covid-19-has-sparked-a-new-wave-of-innovation-across-consumer-industries-according-to-accenture-research.htm
[2] https://www.technavio.com/report/wellness-tourism-market-industry-analysis
[3] https://www.amazon.com/b?ie=UTF8&node=19424628011
[4] https://newsroom.accenture.com/news/a-work-anywhere-workplace-is-what-employees-actually-want-today-according-to-new-report-by-accenture.htm