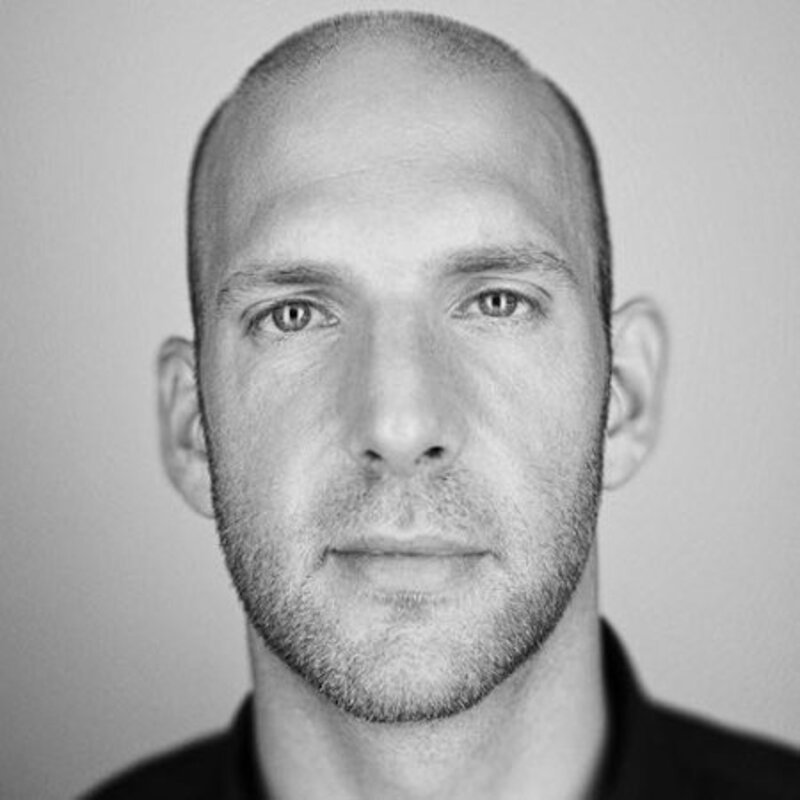 Guest Post: 5 trends propelling the post-pandemic airline industry that brands should know about
Nick Shay, head of travel and hospitality of Publicis Sapient, shares why everything from SAF to loyalty programmes are non-negotiables
As aircraft orders surged after increased demand from airlines earlier this year, the age of post-pandemic air travel was considered to be officially underway.
Last year IATA predicted industry-wide passenger traffic would recover to 2019 levels in 2024. This was reinforced earlier this month when IATA announced international passenger traffic for the month of July was close to pre-pandemic levels.
However, as the recovery continues the situation remains dynamic. Costs are rising and we are coming to the end of post Covid revenge travel.
What this means for the recovery and the industry's ability to invest remain open questions. However the aviation industry will have to do more for less.
It must become more nimble, more operationally efficient and it must continue to innovate in key areas such as sustainability, passenger experience and employee experience. It needs to evolve and adapt, and I believe it will because it has already started.
By examining emerging trends will can navigate the skies of innovation and anticipate the areas where we can expect advancements to take off. This is what we are seeing today:
1. AI tools can improve the customer journey
Using AI to become more operationally efficient has already been a priority for airlines for a while and the number of use cases is accelerating. As flight schedules try to recover with the increased passenger traffic, airlines need new tools and ways of working to avoid outsized penalties from delays.
This summer, many holiday providers in the UK were forced to cancel flights due to issues such as air traffic control restrictions and extreme weather events, leading firms to urge the British government to allow the aviation watchdog to directly fine airlines for service failures.
Using global weather, historical flight operations, and social media data, artificial intelligence (AI) algorithms can predict flight delays and cancellations due to weather.
Clearly, this use of technology is taking off: Euromonitor has stated that 51% of businesses are planning to invest in automation to increase efficiency across all their services, and companies like JetBlue Ventures have already started investing in AI-related startups to better forecast pricing.
However, there is some resistance to using AI tools, such as ChatGPT-like chatbots within the customer experience. Some fear it's going to give generic results and will not help participants make the best choices by comparing prices and products.
Yet for admin tasks like adding passenger information or filling out forms, the appeal seems to be much higher. For large-group travel, these benefits are clear as AI tools are built to work quickly to scale.
Onboarding the incredible power of this new technology will increase customer satisfaction and employee efficiency and reduce airline costs, attempting to make the unpredictable predictable.
2. Digital & AI first crew experience
In the past, we have seen more focus on the passenger experience than the employee experience but that needs to change.
According to the US Department of Transportation and Labour, the airline industry is experiencing serious employment gaps for pilots, crew members, air traffic controllers, and mechanics.
In the UK, a global Aviation Skills Taskforce has been launched to boost careers in aviation. While incentives like these are useful to combat this problem, re-thinking the employee experience, from digital training to flexible scheduling platforms, will promote industry-wide retention in the long run.
Utilising digitisation can not just help the customer experience, but the employee too. AI tools can be used in operational instances like dealing with lost baggage to resolve any issues digitally and give solutions quickly for the employee, and compensation for the customer.
Innovative technology solutions for the entire air travel experience can radically improve outdated legacy systems, creating seamless interactions between customer and employee, and ensuring that real-time data is centralised and accessible at all times for all parties.
Making it easier for staff and crews to do their jobs is critical in delivering a great passenger experience, smooth operations and retaining talent.
3. Emotive airline loyalty programs can cut through a sea of incentives
Almost half of millennials have changed their airline loyalty in the past year, according to a 2023 OAG survey. Loyalty is no longer just about points and rewards.
More and more people are now willing to share their data with brands in exchange for a more personalised experience. Emotional airline loyalty programs drive passengers to identify with a specific airline and make habitual buying decisions that defy rational explanations.
Partnering with brands across industries – such as Starbucks and Delta's loyalty partnership, which allows passengers to redeem Delta points with their weekly beverage purchases – ties into customer habits and routines, allowing airlines to tap into the personal experiences of the travellers.
Despite the increase in air traffic, there are still worries about travelling internationally after COVID-19 due to feelings of anxiety and fear of being negatively perceived by others. Utilising generative AI, airlines can reassure customers by training their tools to be empathetic and take a reassuring tone of voice, allowing people to trust in their service.
Airlines need to rethink their loyalty programs based on customer interests and values instead of purchase frequency.
4. Sustainable aviation fuel supply requires chain planning
The pressing issue of decarbonisation will result in technological and operational advancements that will change the industry forever. How much it will cost passengers and how long will it take are still open questions but the industry is starting to act.
By 2050, sustainable aviation fuel (SAF) will account for 65% of airline fuel, as companies try to reduce greenhouse gas emissions. This is incredibly positive, but there are still challenges around SAF production, supply and demand, as well as carbon emissions tracking that require innovative solutions.
In order to come close to net zero goals, airlines will need to significantly increase investment into production companies, fuel and research development. Industry-wide SAF chain partnerships are essential to the scaling issue of availability.
Embracing tools like the International Air Transport Association's new tracking methodology will allow transparency in the progress of aviation's decarbonisation. Airlines that have a digital backbone to track their emissions, trace fuel across the supply chain and share data with partners will be able to lead the industry and stay ahead of inventions and disruptors in the space.
5. The response to business travel needs to be re-routed
Airlines are finding a new normal when it comes to business travel. Despite recovering in the Middle East and Africa, the US Travel Association predicts business travel won't reach normal levels until 2025.
The solution comes in the form of adapting to this new price-sensitive era, combining business leisure or 'bleisure' stays. Focusing on leisure travel is the best way to adapt to this unpredictable demand.
Beyond this, airlines need to invest in new revenue streams, such as focusing on real-time data and analytics capabilities. This smarter decision-making may require some investment upfront, but if utilised correctly will help airlines make up for another year of slow growth in the business sector.
The most successful airlines in 2024 and beyond will invest in the digital business transformation that's required in the next era of flight. Automation, artificial intelligence, and predictive analysis will mean that digitally savvy airlines won't just recover from the pandemic, they'll fly.