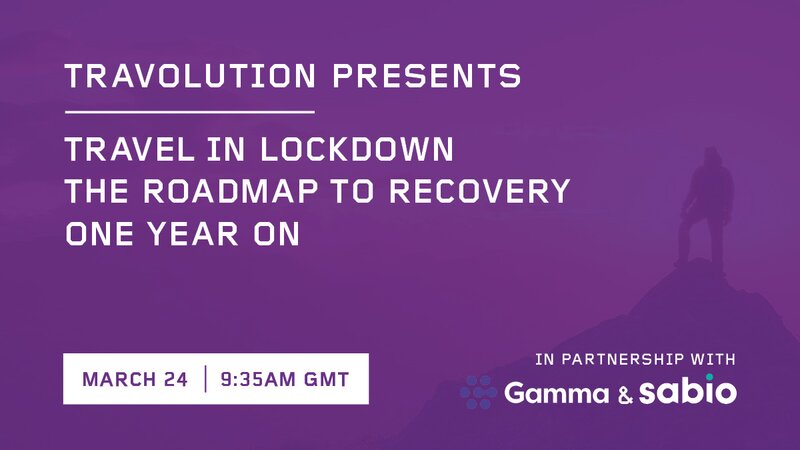 Travolution Virtual Breakfast: Firms playing catch-up with multi-media consumer demands
Panel discussion on changing consumer behaviours and how travel firms must respond
A panel discussion at a recent Travolution online business breakfast marking a year since the UK's first COVID lockdown discussed changing customer behaviours and how travel firms need to respond 
Technology deployment needs to catch up with customer expectations about being offer a multi-media experience when researching and buying holidays.
A Travolution virtual business breakfast marking a year since the first UK COVID-19 lockdown heard how the pandemic has changed the consumer's expectations when using digital interfaces.
Stu Dorman, chief innovation officer of event sponsor Sabio, said the challenge for all travel firms is to find way to take friction out of the process.
---
---
"The ability to start your journey on a website and click a link and immediately go into a screen sharing session is there. The tech is available, it's just not widely deployed yet.
"The big challenge has always been consumer behaviour, not the technology. For once [because of the pandemic] it is the technology people are deploying that needs to catch up.
"It's all about taking the friction out of the process. Travel is a very emotive purchase and screens can allow us to do that really easily."
Chris Webber, head of deals at holiday comparison website iceloll.com, said with non-essential retail closed there has been a shift in people's expectations of being able to speak to a travel agent.
But he said it "feels like a natural progression" to combine the best of both online and offline worlds with flexibility and convenience as well as expert advice and reassurance.
Webber said travel brands have shown throughout the COVID crisis that they are sensitive to changing customer requirements and can respond quickly.
"We have seen brands be pretty agile and responsive in everything they have done during this pandemic. I have been very impressed with how quickly they have responded."
Webber said it remains to be seen how long-term the trends that have emerged during lockdown will be and whether consumers will favour brands that responded well to the crisis.
"What will be interesting as we return to normal how long that sentiment lasts. People can have quite short memories," he said.
Sabio travel lead Mark Ward said with more ways to communicate with customers emerging from the pandemic, the key is to offer choice and to direct inquiries to the right person or channel.
"It's about trying to make iterative steps rather than a big bang change, and testing and learning," he said.
"The amount of data we have now means firms can start to evaluate those kind of things and see if they have some level of in terms of conversion rates.
"Sometimes there could be some secret sauce we do not know about and it's not until you ask questions of the sales consultants engaging with customers that you really start to understand what makes a difference."
Ward believes an inflexion point is being reached due to the pandemic where firms will have to decide how to bring in automation to deal with certain types of inquiries.
He said using technology to understand when it is appropriate to direct a customer to a self-service bot or to a human call centre operative can improve satisfaction as well as efficiency.
"A bot can take the burden off a human. We start to see average handling times go down when they engage with a bot and actually consumer experience goes up because they are getting the information they need.
"But you need to find a way to filter out those kind of queries versus those people are who are going to be revenue generating or those still not comfortable dealing with a bot.
"It's choice, that's the key. Giving your customers choice, but also making some decisions about how you might want to handle those choices."