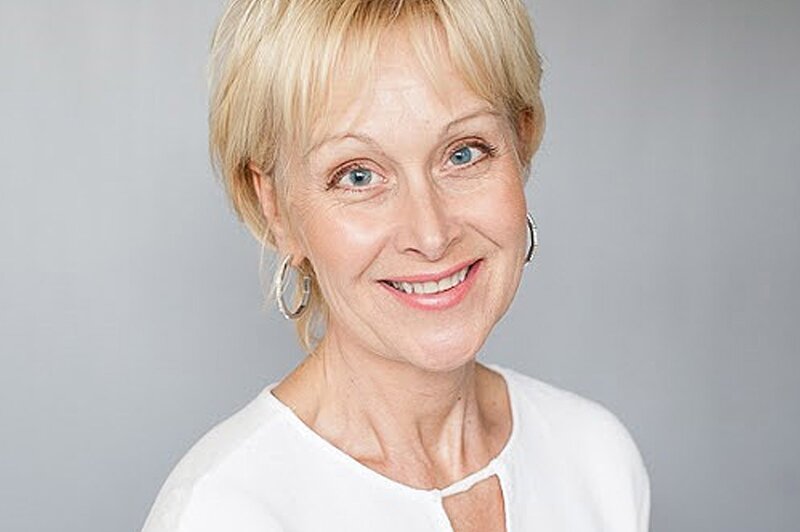 Travolution Summit 2022: Travel events are back and there's still much to discuss
Charlotte Lamp Davies, founder of A Bright Approach, gives her take on last week's event
The general consensus from speakers, sponsors and attendees at last week's Travolution European Summit is that the summer season for outbound leisure travel is looking good – there is pent up demand and travellers want to put the pandemic behind them.
Despite the terrible war in Ukraine, the cost of living crisis, it seems as if this year's holiday fund is safe, for many.
The summit felt like a return to the pre-pandemic days. I became a Zoom convert during the pandemic like most of us (Google Hangouts to be precise), and virtual/remote interactions are now a bigger part of how I run my business and how my clients run theirs.
There is no going back. But at the same time the benefits of face-to-face conferences have been reinforced – one thing virtual events can't replicate is the instant response of guests to a run of sessions, what is said queuing for croissants in the coffee break, what is still front of mind at the post-show drinks.
Often that unfiltered and immediate reaction is the most revealing. It's altogether easier to read people and their body language when you are physically with them.
Take the panel session themed on The Sound of Travel and how companies can use a shared interest in music to engage more with their customers, for example.
Most people I talked to mentioned this as a highlight of the day, if only because it was a wide-ranging topic that not many of us have given much thought to.
Does my Apple playlist offer a digital signal as to what type of holiday I might be interested in? Can a sonic logo drive brand awareness? Can I use music to engage with the customer in-destination? Is radio a better advertising vehicle than paid search?
The priority for the past few years has been on dealing with the pandemic on a day-by-day basis doubling down on survival mode. I take it as a good sign that the industry is thinking outside the box again and that event organisers are encouraging these forward-looking conversations.
One-day conferences are also a great chance to pick up on themes and trends – what topics are coming up again and again, from different speakers from different parts of the industry, in a different context? I detected a few – recruitment, payments, trust, the need for OTAs to have an industry association, and Ryanair.
Recruitment and the war on talent (which includes remote working) is a dark cloud overshadowing not only travel technology businesses but also "technology businesses in travel" – a nice turn of phrase used by loveholidays' chief executive Donal Retif.
It's worth noting that BD4travel used the summit to relaunch as BD4 because, according to its founder Andy Owen-Jones, "it's easier to recruit without travel in our name…". Let that sink in.
A well-respected travel tech specialist, operating at the cutting edge of data science, majority-owned by one of the world's leading airline groups, has had to remove "travel" from its branding because it was putting people off working for them.
No wonder there were calls for the OTAs and travel tech sector to have an industry association of its own to sing its praises. But there is also something to be learnt from what doesn't come up. Blockchain for example was hardly mentioned.
This is a sign of progress: blockchain is an enabler and perhaps the conversation has moved away from what blockchain is to what it can enable. Travel Ledger, for example, uses technology based on blockchain and has recently signed a deal with Advantage.
Its founder Roberto Da Re held his own on a panel about payments, talking about how the B2B payment flows need to be speeded up, become more transparent, and how the data around B2B payments can be used to improve processes and money flows. The fact that the tech used is blockchain is not relevant to what it can do.
But there was another glaring omission from the agenda and the panels which is not so easily explained. Sustainability is a topic that the travel industry really has to start acting on, and there are many innovative solutions that travel technology companies have launched or are working on in this area.
The pressure on airlines, OTAs, hotels, payment providers and marketeers – and the supply chains which they are part of – to have a stand on sustainability will intensify over the next few years.
Sustainability might not be top of mind for travellers ( or conference organisers!) this summer, but I am not alone in thinking that the entire industry needs to stop playing lip service and start behaving in a way which works for companies, travellers, communities and the planet.
So what I took away from the summit was that face-to-face events still have an important role to play in driving the industry forwards. Short-term prospects are looking strong but there are some issues down the road that will need to be addressed, just like the old days.
About the author: Charlotte Lamp Davies was the first sales and sponsorship director for Travolution after it originally launched from 2004 to 2009. She now runs her own management consultancy business A Bright Approach which she founded in 2018 to provide sales strategy, marketing, PR and events management advice to travel and technology firms looking to raise their profile in the sector.