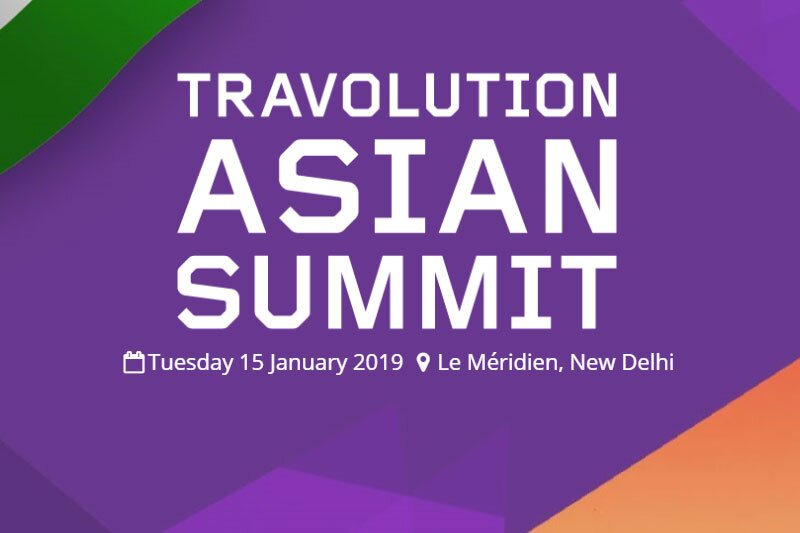 Travo Asian Summit: Investment in customer service is paying off, says MakeMyTrip founder
In the first of a series of special reports from the first annual Travolution Asian Summit held in New Delhi last month, Lee Hayhurst reports on a keynote interview with Indian online travel pioneer and MakeMyTrip founder Deep Kalra
Leading India online travel agent MakeMyTrip says a strategic decision to invest in customer service is paying off.
Deep Kalra, Chairman and chief executive of, MakeMyTrip told the Travolution Asian Summit that it has spent a "disproportionate" amount of money on improving the service it offers.
"More and more people are saying they love our service," he said. "We think it is paying off already."
Kalra claimed MakeMyTrip's customers see the value in the service levels it offers over getting a great deal online but poor post-sales service.
He said when Indian customers are looking to book something they are not sure about they look for reassurance so it was important to build confidence with good content, reviews and someone they can talk to.
"There is a big role an OTA can play. MakeMyTrip can be like an advisory service. We can be a one-stop-shop where people can get all the confidence they need before going ahead and booking.
"And then there's the ultimate confidence that you can cancel or make changes."
Despite the value placed on human interaction in customer service, Kalra said 15% of post-sale queries are being handled by chatbots.
"With 15 questions you can cover 90% of what people ask. You can keep learning. It's more complex pre-sales when people are still happy to continue dealing with human advisors.
"But the bane of companies like ours is that we tend to give a lot of advice for free. No consultant wants to give their advice for free, but we do, and some people take that quote and go direct."
MakeMyTrip was founded in 2000 in the US serving the outbound market for travel to India and in 2005 it started Indian operations with a focus on flights, hotels and packages for the domestic market.
As well as operating online, today is has fully-owned stores in 14 Indian cities, a further 30 franchises in 28 cities and counter in four major Indian airports.
In 2010 it listed on the NSDAQ and Chinese OTA giant Ctrip invested $180 million in 2016.
In 2014, MakeMyTrip created a $15 million investment fund for start-ups which has seen it invest in travel planning websites MyGola and Inspirock, tour operator ITC group, travel portal Holiday IQ and OTA Ibibo Group, among others.
Kalra said the Indian travel market is growing rapidly with an estimated online market of 100 million people considered likely to buy from MakeMyTrip, out of a population of 1.3 billion.
To date, 40 million people have bought something from the OTA and Kalra estimated that GDP growth of 7% to 8% annually will see its addressable market double to 200 million within four years, the equivalent of the online retail sector in the US.
In excess of 500 million people in India own a smartphone and have access to the internet due to the availability of cheap handsets and data plans.
And although credit card penetration in India remains low at 30 million the emergence of bank-to-bank payments has been a "game-changer", said Kalra who added he expects credit to become more popular among younger generations.
"Anyone in their early thirties and younger have no qualms at all about credit. If you look at those aged 40 and beyond, they are far more conservative, beyond 50, absolutely not.
"What we will have is the ability to use data to model who's credit worthy and who is not in real time based on what the customer has done with us before and profiles.
"You can have a personalised approach to payment and credit. There are regulatory issues at the minute, but a new government bill will pave the way for this."
While MakeMyTrip sees a growing market for Indian customers travelling overseas, many for the first time, Kalra said the firm also wanted to offer things to do more regularly and locally.
This makes the mobile app a key interface, particularly given the rise of multi-use 'super-apps' in Asian markets like WeChat in China and PayTM in India which has 400 million users.
"They allow you to reach out to a consumer on a real-time basis in a smart way with relevant notifications for weekend deals relevant to the city they are in or their own town and travel interests.
"The typical user is not going to travel more than once every four months, you need penetration."
Asked about potential threats, Kalra pointed to booking.com which he said has done a "fantastic job understanding the customer not just at a surface level but at a deep level".
And he also warned many online travel firms could be "blindsided" suppliers like hotels and airlines going direct.
"The technology is available today. If I was a supplier there are clever ways to go direct. Google is spreading its tentacles. This is dangerous for intermediaries.
"I don't think it's entirely improbable that Google will become a place where you can buy travel."
Kalra described complaints in the Indian travel sector from hoteliers about OTAs discounting as a "miscommunication".
He said if OTAs are discounting they are doing so out of their own pocket from the flat commission rates hotel offer.
And he said discounts are only offered with the permission of the hotel partner. "If they don't want to do it then fine, but the reality is the business will move elsewhere.
"This is a very perishable commodity. Once a room night is gone, it's never coming back. You can go got more occupancy at a slightly lower price level."
Kalra estimated there are 100,000 hotels in India, just 5,000 of which are actively selling on the MakeMyTrip platform.